Yogi approved by Keira Shepherd, Certified Yoga Instructor with a 1st Class Honors in Education Studies.
We all reach a point in our yoga practice when it starts to feel a bit stagnant and uninspired. Know that it's normal for your practice ebb and flow and that there's plenty you can do to deepen your yoga practice. 
It's important to remember that yoga is more than a physical practice. It's a way of life, and as such, you need to incorporate the more spiritual aspects of yoga to progress. This means listening to your body, working on meditative practices, and understanding what it is about yoga that makes you feel so great. 
Another thing that we often forget to do is experiment with our practice. It's easy to get stuck in a 'rote' yoga routine, whereby we practice the same flows and poses on our lounge floor over and over again. To get out of your yoga funk, try growing your practice by attending different classes and taking yourself less seriously. 
Nobody came to yoga to feel stuck and interested in spending time on the mat! 
Have a read of 13 different ways that you can start deepening your yoga practice today.
Try a different style of yoga. 
If your Vinyasa practice starts to feel a bit samey, why not switch it up with a slower-paced class such as Yin or restorative – or vice versa! Nothing stops you from accessing free online classes to test out a new style not to have to spend more money at the studio. The online yoga world means that it's never been easier to explore your yoga practice. 
Yoga is all about discovering your path and connecting with your practice on a deeper level. And one of the most effective ways to do this is by experimenting with different styles. Who knows? Maybe you'll discover a new passion for yoga through a style that you never thought you would try!
Workshops 
Turn your home practice into a workshop by spending an hour working on perfecting one pose, doing a little research, and finding an in-person or online yoga workshop. 
Workshops allow you to dive deeper into your practice by exploring everything to learn about a specific aspect of yoga or a particular pose. Workshops are also incredibly interactive and a great way to meet other people who share your passion for yoga. 
Maybe you'll meet your new workshop yoga-buddy! 
Move away from your mat. 
Whether we realize it or not, our mats can become a tiny four-walled prison during our practice. Take your practice into your garden or let it loose on the lounge floor. You'll be more likely to experiment with poses that you might not usually try, and that perhaps take up a little more space than your mat allows. 
If you have an incredibly uncomfortable floor, you can also make a 'T' shape using two mats. This will encourage you to take up more space in your practice without bruising your knees on your wooden floor. 
Move slowly and fluidly. 
Make your movements, really, really slow. Flow-through every position as though you're moving through water – becoming unaware of where one pose ends, and the next begins. Taking your positions slowly like this will improve your strength and help you connect with your breath and become more mindful of your practice. 
Flowing through movements with no start and no beginning will make your practice feel more meditative and can help you connect to your body on a deeper level. 
Sign up for yoga teacher training 
Attending yoga teacher training is, hands down, the best way to deepen your yoga practice. You'll learn about anatomy, the spiritual side of the practice, and how to teach it to others effectively. Everything that you learn during yoga teacher training will make you an even better student. 
Becoming a yoga teacher doesn't mean that you have to teach yoga – many people attend teacher training to deepen their practice and improve their spiritual connection with yoga. 
Add a workout routine into your schedule. 
Using exercise is one of the best ways to deepen your yoga practice on a physical level. Adding cardio into your week – such as running – will improve your ability to keep up with fast-paced Vinyasa or Ashtanga yoga classes. 
Adding weight training in to your routine will enhance the benefits of your yoga practice. Exercising with weights will improve your strength, balance, and help to prevent injury. Yoga will then prevent discomfort and tightness by stretching the muscles afterward – yoga and weight-training go perfectly hand-in-hand! 
Practice more basic flows 
Going back to basics is just as much for beginners as those who are more advanced in their practice. By spending time in more basic poses, you can tune into exactly how your body feels, where you can work on strength and flexibility, as well as to ensure correct alignment. 
If you feel unmotivated by the idea of more basic flows, head to your local studio and join a Hatha yoga class. Attending a class can be much more motivating than committing an hour to practice alone – especially if you're likely to feel a little bored! 
Don't overthink it. 
Head to your mat and freestyle for an hour! Respond to how your body feels, what it needs, and flow through the poses you want to practice. 
There's no need to 'design' a yoga class that looks pretty and makes sense when practicing for yourself. That's the beauty of home practice, it's all about YOU, and you can make it whatever you want it to be. 
Commit to daily practice 
Daily yoga is vital for deepening your practice. This doesn't mean that you have to exhaust yourself with 90 minutes of Vinyasa flow every day! There will be some days where all you want to do is meditate and practice deep breathing, both of which are just as beneficial to your practice as physical movement. 
Set a time every day when you will do nothing but practice yoga or spend time in meditative silence. Practicing yoga daily will become a habit, and you will more effectively begin to deepen your practice. 
Deepen your spiritual practice 
If you don't already, start adding meditation and pranayama to your physical yoga practice. Both of these practices increase mindfulness and reduce stress – which will, in turn, amplify the benefits of your practice as well as helping you to notice the benefits more quickly. 
Connecting with your practice by understanding the good that it is doing for your mind and your body is a great way to make best friends with your practice and advance. 
Keep your eyes closed. 
Try practicing an entire flow with your eyes closed. This will stop you from getting caught up in any imperfections that you notice during your practice and allow you to draw your senses inward to listen to your body. 
When turning to yoga just for the poses, you won't get very far in deepening your practice. It would help if you began to turn inwards to notice how the practice makes you feel instead of what you look like. Start listening to your body! 
Keep a yoga journal. 
Every yogi can benefit hugely from keeping a yoga journal. Use it to keep a note of how you felt during your practice, the poses that you need to spend more time on, and the poses that made you feel strong and empowered. 
By reflecting on your practice, you will more easily remember what makes you feel great about your time on the mat and what needs some improvement. 
Buy yourself a beautiful journal that you can use to document your at-home and in-studio yoga practices, and watch as your understanding of your body and your yoga takes off! 
Read about yoga  
As we've already mentioned, yoga is about far more than the physical practice and getting toned abs. And though that might be the reason that many of us first turn to yoga, it's undeniable that through regular practice, we quickly begin to see the endless benefits of adopting a 'yoga' way of life. 
Reading up on some of the most influential yoga books can help you to deepen your practice and access a better understanding of yoga as a way of life. There are countless books written about yoga by some of the most experienced and advanced practitioners that ever lived! 
Have a look at these ten yoga books to deepen your practice for a place to get started. 
The minute that you start feeling bored in your yoga practice, something needs to change. Yoga is supposed to be enlightening, creative, and wholesome – try implementing some of these 13 techniques to start moving forward and deepening your yoga practice.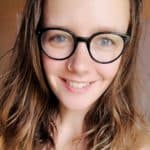 Keira Shepherd is a certified yoga teacher living in Toulouse, France. Originally from the UK, Keira received a First-Class Honours degree in Education Studies at Oxford Brookes University after completing her dissertation on using special technologies when teaching children with autism. Keira is a keen traveler and has spent a lot of time teaching various practices – such as yoga and scuba diving – around the world. Now settled in France, she is a mother of one and shares her passion for an environmentally sustainable life through her motherhood blog.
References
Was this article helpful?