This article is evidence-based, verified by Dr. Ahmed Zayed

The truth is, incontinence affects roughly 30% of the population in the United States

and 423 million people worldwide

. It's also noted that women are 3 times more likely than men to be affected by Urinary Incontinence (UI) especially following pregnancy. However, the numbers look very different when broken down by gender, age, and other considerations such as those with autism, Alzheimer's, Multiple Sclerosis (MS), or general bedridden patients.
Whilst it's understandable that most people are embarrassed or struggle to speak out about it, the facts clearly indicate this isn't a small number of people who are dealing with this, and there are impactful ways of managing this issue, such as incontinence pads for kids and adults, or sometimes referred to as special needs

diapers.
Children with autism may find it more difficult dealing with incontinence as they are already highly sensitive to sensory stimuli, changes in the environment, and they have difficulty communicating – often from delayed development from a young age. Early studies have shown that children with autism are more likely to experience both daytime and nighttime incontinence

compared to children without autism. Learning bathroom behavior can already be tough for those with special needs because of the delayed communication skills and therefore it's in the best interest of the parent or caregiver to understand the elements of incontinence to help their loved ones.
Safe Sleep Systems is supported by its audience. When you purchase through links on our site, we may earn an affiliate commission, at no additional cost to you. Learn more

Contents
The Best Incontinence Pads Review
What is Urinary Incontinence?
Types of Incontinence
What Causes Incontinence in Kids
Incontinence Pads for Kids and Adults
What Level Of Incontinence Pads Do You Need?
The Best Incontinence Pads Review
Best Incontinence Pads For Kids (Boys and Girls)
"Super comfortable and effective for young boys and girls"
Safe Sleep Systems Rating: ⭐⭐⭐⭐⭐
Goodnites Bedwetting Underwear for Girls, Large/X-Large, 34 Ct, Discreet

Product Type:Health Personal Care
Item Package Dimension:11.875 " L X10.125 " W X8.188 " H
Item Package Weight:2.0398 kg
Last update on 2023-05-19 / Affiliate links / Images from Amazon Product Advertising API
Goodnites Bedwetting Underwear for Boys, Large/X-Large, 34 Ct

Disposable bedwetting underwear fits children 60-125+ lb. (27-57+ kg)
The #1 Nighttime Underwear* brand that has helped more than 10 million kids manage overnight bed...
Nighttime bed wetting pants with 40% more protection vs. the leading training pant
Last update on 2023-05-19 / Affiliate links / Images from Amazon Product Advertising API
Reasons to Buy ✅
From XS to XL (28 – 125+lbs)
Especially effective when lying down
Fun designs for boys and girls
5 layers of protection
Reasons to Avoid ❌
Limited choice of designs
It can be difficult to have your young child with special needs become accustomed to incontinence pads

or special needs diapers, but these come with fun designs and look like regular underwear to help the transition for regular bedwetters. Whilst it may take a little bit of time to get used to the feeling of incontinence underwear, in the long run, it will help prevent damage to bedding and clothes if your child uses these types of incontinence protection.
You can find all the different sizes of GoodNites products on their Amazon page

.
Best Incontinence Underwear For Men
"Highly rated and versatile for small to large men"
Safe Sleep Systems Rating: ⭐⭐⭐⭐⭐
Depend FIT-FLEX Incontinence Underwear for Men, Maximum Absorbency, Disposable, Extra-Large, Grey,...

48 (2 packs of 24) disposable underwear; Package may vary from images shown
Last update on 2023-05-19 / Affiliate links / Images from Amazon Product Advertising API
Reasons to Buy ✅
Fits 26″ – 64″ waist
Material locks in wetness and odor
Feels safe
Discreet / no lines through clothing
Reasons to Avoid ❌
Hard to tell front and back
If you're in the market to purchase men's disposable pull up incontinence pads then these are one of the better options out there. Form-fitted elastic helps to give a snug and secure fit without compromising the absorbency rates.
Best Incontinence Underwear For Women
"Buy with confidence from the leading brand of incontinence products"
Safe Sleep Systems Rating: ⭐⭐⭐⭐⭐
Last update on 2023-05-19 / Affiliate links / Images from Amazon Product Advertising API
Reasons to Buy ✅
Fits 29″ – 64″ waist
Discreet / no lines through clothing
Soft material (feels like cotton)
Moderate/Heavy leakages
Reasons to Avoid ❌
The exact volume of leakage capacity unknown
One of the more discreet options that are available, designed to look and feel exactly how regular underwear would. Part of using incontinence pads is to go through your day without noticing that you're wearing them, while also feeling comfortable both mentally and physically. Tena as a brand has been around for over 50 years and its products are available worldwide – a trusted brand that specializes in incontinence products. Whilst they tick all the boxes for a good pair of incontinence knickers, the exact volume of leakage they handle is unknown.
Best Disposable Bed Mats
"Protect your mattresses and bedding with an easy solution"
Safe Sleep Systems Rating: ⭐⭐⭐⭐⭐
Sale
Goodnites Disposable Bed Mats for Bedwetting, 2.4 x 2.8 ft, 36 Ct (4 Packs of 9)

36 Goodnites Disposable Bed Pads for Bedwetting (4 packs of 9), 2.4 x 2.8 ft
Features the same super absorbent technology as Goodnites overnight bedwetting underwear
Made with a soft, quiet material that helps your child sleep comfortably; adhesive strips help keep...
Last update on 2023-05-19 / Affiliate links / Images from Amazon Product Advertising API
Reasons to Buy ✅
Comfortable and quiet
Easy peel and place
Super absorbant
Works for kids and adults
This is a must-have for anyone with bedwetting children and doesn't want to spend a ton of money on new bedding and mattresses. Alongside the highly recommended incontinence underwear, having a backup option to further protect your child's bed, mattress, and bedding is a must.
A disposable bed mat means that if you discover your child to have had a mishap in the night, you can simply tear away the used bed met and stick on another one without going through the hassle of changing all the sheets. This simply means more sleep for you! Although these are marketed towards children it can be used in an exact way for adults suffering from Alzheimer's, Dementia, Multiple Sclerosis, Autism, and anything other special needs individuals.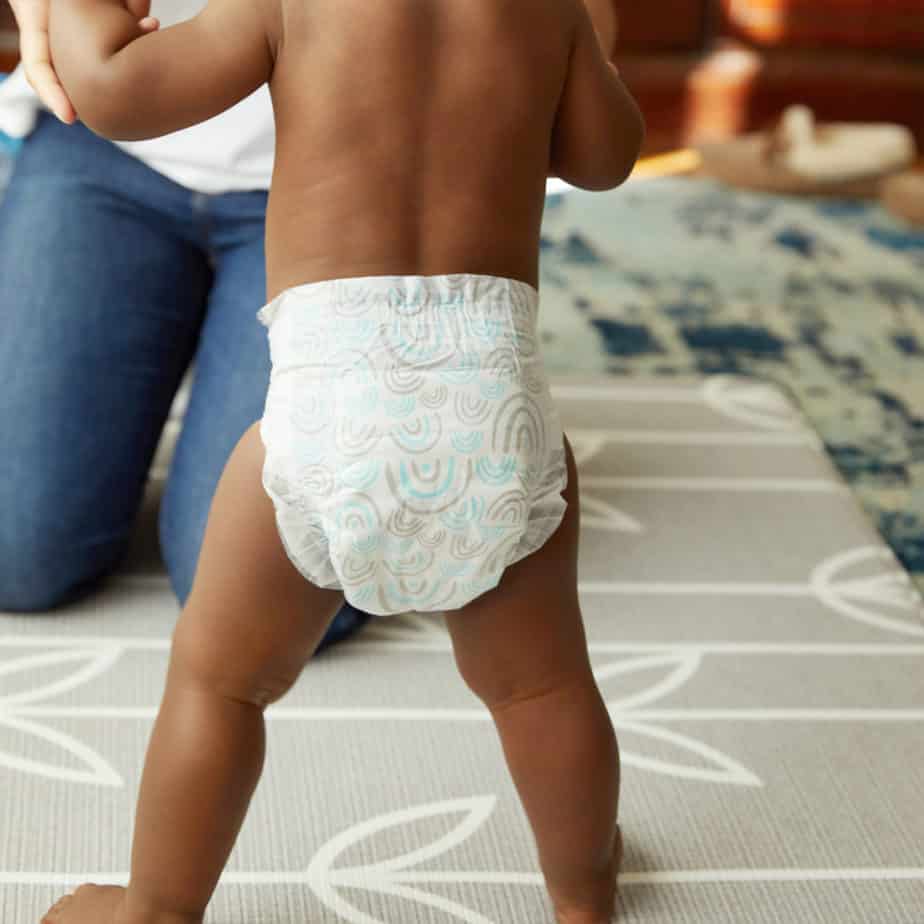 What is Urinary Incontinence?
Urinary incontinence is the uncontrolled leakage of urine from the bladder. The volume of urine can vary depending on the child or adult, and the times may vary too. It is normal for kids going through toilet training to have not yet mastered bladder and bowel control, however it is recommended to seek medical advice if they continue this after 5 years old

.
Types of Incontinence
Stress Incontinence – This relates to physical stress on the bladder through a movement such as sneezing, coughing, laughing, or heavy lifting. Typically small amounts of urine, however, if the bladder is full, this can be in larger volumes.  
Urge Incontinence – This is a sudden urge or intense feeling of the need to pass urine. Typically there are only a few seconds between the urge and urine flow. Sometimes this can be caused by a change in position, the sounds of running water or even reaching orgasm during sex. This type of incontinence can mean you have overactive bladder syndrome and typically involves passing urine multiple times at night. 
Overflow Incontinence – Overflow incontinence occurs when an overfull bladder causes small amounts of urine to be released involuntarily. The patient will usually have no urge to urinate when this happens.  
Mixed Incontinence – It is common for some of the above types of incontinence to crossover and therefore has a combination of two or more types, such as overflow and stress incontinence.  
Ignoring signals
Incontinence in children often occurs at nighttime and is referred to as Nocturnal Enuresis (NE) or bedwetting. Bedwetting is more common in boys than girls, it is understood that issues such as developmental trauma, overproduction of urine, and an inability to react and respond to the signals of the bladder in time are large drivers of NE.  
Another reason why children with special needs might miss bladder cues is when they are completely consumed in an activity such as watching YouTube on a tablet or playing a video game. Especially in autism, when a child can have an obsession with something, it can be difficult to register or put a focus on something like the body's signals to go to the bathroom. Psychologist, and Behavior Analyst, Daniel W. Mruzek says, "Sometimes it's because they don't want to miss a fun activity such as circle time or recess. Other times they're simply not recognizing the body cues when concentrating elsewhere". 
Medical and Physiological Issues
In some cases, the cause may be physiological. In rare instances, structural problems with the bladder can be caused at birth, such as bladder exstrophy.

An overactive bladder can often cause problems with bedwetting, especially when the signals are given to urinate even when the bladder is only half full. Children or adults with Cerebral Palsy, for example, may not have the ability to use the right muscles required to be continent. 
Other physiological issues

, especially for adults, can affect urinary incontinence:
Pregnancy
Childbirth
Menopause
Enlarged Prostate
Nerve Damage (e.g. Multiple Sclerosis, Parkinson's Disease, Stroke)
Urinary Tract Blockage
Incontinence Pads for Kids and Adults
When it comes to finding a solution for incontinence, especially special needs children and adults, there are short-term and long-term fixes. There are robust products on the market that can help you and your loved one deal with bedwetting and incontinence.  
What are incontinence pads?
Incontinence pads can go by many names, such as special needs diapers, youth pads, and nappies. The pads look like underwear but perform the all-important task of rapidly absorbing liquids and moisture into the pads and drawing it away from the body to prevent leakage and provide comfort and security.  
Types of incontinence pads
There are a variety of different incontinence pads available on the market today, from lighter designs to heavier ones depending on your needs. There are male/female designs and also incontinence pads for kids as well as pads for adults. You can find disposable pads as well as machine washable and reusable ones that are more durable and long-lasting. Everyone is unique, adult or child, and therefore it's important to do your research and understand the right type of solution for your loved ones.
Classic Inserts & Booster Pads
The classic 'inserts' and 'booster pads' are a basic and easy way to deal with leakages. Rectangular inserts are typically used alongside pouch pants or mesh/netting pants. They have a waterproof backing which means any leakages are absorbed into the insert and won't leak through to other clothing. They also have a special 'stay-dry' fabric between your skin and the insert for comfort and practicality.  
Booster Pads are slightly different and should be used exclusively with other types of incontinence underwear. The Booster Pads are placed onto a Pull-up pad, for example, and provide an extra layer of absorption. They don't have a waterproof backing like the classic 'inserts' and therefore, will allow leakages to flow through to your primary incontinence pad underneath.  
Shaped Pads
Shaped pads are designed for moderate to heavy leakages (1500 – 3500ml) and are an easy to use solution. They're ergonomically designed and shaped to the body, and placed inside either mesh pants or tightly fitted underwear. The heavy use versions can be bulky looking, so it's worth testing out what works well but also makes the user feel comfortable and secure. 
Pull-ups
Pull-up incontinence pads are designed for active users and look just like normal underwear. They're disposable and can be thrown away after each use. The materials used in incontinence underwear are usually some mixture of elastic and other soft, absorbent materials. Pull up incontinence pads are ideal for kids with special needs who are mobile and independent, as well as adults. It's important to find the right size and fitting to ensure the pull-ups are tight and don't leak. Often you can find additional support through Booster Pads, which can be placed inside any other type of incontinence pads for extra security or to avoid changing more costly pads on a regular basis.
All-in-ones
All-in-one incontinence pads are a great product that is purpose-built to support those who may suffer from mobility issues, aren't able to easily change their underwear, and cater to heavy incontinence, especially at nighttime. They work just like a nappy with sticky tapes, and both sides are secured tightly around the body. Because of the all-in-one ability to absorb for heavy users, this supports both urine and feces. The built-in waterproof layer prevents any leakages through to clothes or furniture, which is ideal for heavy incontinence users.  
All-in-one incontinence pads are designed to replace underwear so you won't need to wear these on top.
What Level Of Incontinence Pads Do You Need?
As mentioned above, everyone's situation is unique. We've created a table to help you understand what level of incontinence pads you'll need.
| | | |
| --- | --- | --- |
| Level of Incontinence | Absorbency Range –  | Real-World Example |
| Very Light | 0 – 5oz (0 – 140ml) | |
| Light | 5 – 12oz (140 – 336ml) | Average Soda Can (12oz / 330ml) |
| Moderate | 12 – 35oz (336 – 980ml) | Bottle of wine (25oz / 700ml) |
| Heavy | 35 – 100oz (980 – 2800ml) | |
| Severe | 100+ oz (2800ml +) | A gallon of milk (133oz / 3800ml) |
| Feacal | 100+ oz (2800ml +) | N/A  |
Waterproof Bedding
Nighttime incontinence is very common, especially with special needs children. Trying to keep a dry bed and mattress even with incontinence pads can be tricky, and a mishap can mean stains and bad odors on the mattress. It makes sense to prevent this by using the right waterproof bedding to protect your mattress for longer.
Having a waterproof mattress protector is crucial to act as the last wall of protection for any leakages to get through. However, waterproof mattresses for incontinence only prevent leakages from getting through and don't absorb the liquid. It's worth adding absorbent pads as an additional layer to make the cleaning up process a lot easier.
Disposable bed mats are common and are a great way to deal with nighttime incontinence without losing much sleep. Simply peel away the used bed pad and lay down another bed pad. As mentioned in the review above, GoodNites offer a great 5-star bed mat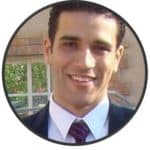 Dr. Ahmed Zayed, MD holds a baccalaureate of Medicine and Surgery. An avid contributor to the Huffington Post and Chicago Tribune, Dr. Zayed believes in providing accurate and accessible information to general readers. With years of writing and editing content in the medical niche, Dr. Zayed likes to think of himself as a man with a mission, keeping the internet free of false medical information.
Was this article helpful?