This article is evidence-based, verified by Dr. Ahmed Zayed.
Autism is a common condition in children. 1 in every 54 children at the age of 8, or 1.9%, has an autism spectrum disorder (ASD). It is 4.3 times more prevalent in boys than in young girls.  
This condition is often recognized by the impairments in communicative and social functioning. Children with ASD often have trouble interacting with people and reading social cues. Thus, they are not very keen on sharing their emotions with their peers.  
But, there is one key social behavior that plays a predominant role in their development – humor. Funny interactions encourage autistic child's communication and social skills. It helps them form meaningful relationships.  
Understanding laughter in children with ASD can help parents get a clear insight into all their communicative and social impairments. Here is what uncontrolled laughter means for your child.  
At Safe Sleep Systems, we're supported by our audience, and we thank you. We may receive compensation if you purchase products or services through the links provided at no additional cost to you. Learn more.
Laughter and Autism 
In the last couple of decades, scientists have studied the impact of humor and laughter in children with ASD. Based on reports from the National Library of Medicine, autistic children have different laughter from that of a child without the condition.  
Experts analyzed the patients' vocal expressions and recorded their laughter while the children were having fun. The children with ASD displayed a single type of laughter, while the other participants had two.  
These reports indicate that a child with autism laughs mainly in response to a favorable situation. In contrast, the children without the condition used their laughter to negotiate a social interaction.  
Why Is My Autistic Child Laughing Uncontrollably? 
Countless parents have reported that their autistic child exhibits strange behavior and laughs uncontrollably. These behaviors are completely different from the laughs in children without the condition.  
Scientists believe that children with ASD have a much bigger chance of creating "unshared laughter." In other words, they are laughing when no one else in the room is. That's because a child with the condition often laughs when they feel a sudden urge to do so.  
Such as: 
Lost in thoughts 
Alexithymia and synesthesia (ex: something that feels like a funny trigger) 
Misunderstood information 
Exhaustion 
But don't worry. Their laughter is not forced. Instead, it is a spontaneous laugh that is filled with positive emotions. Very rarely is a child's laugh the result of a nervous response, tic, or stim.  
Is That a Good or a Bad Thing? 
Based on a clinical analysis, people prefer the laughter of an autistic to that of other developing children. Not that the other children don't create a positive atmosphere, but when they do laugh uncontrollably, it often means that they are discriminating against one another.  
But, when a child with autism laughs, their smile is genuine and pure. That's why scientists believe children with ASD have the potential to encourage people to form positive relationships.   
What Makes Laughter Useful? 
Humor and laughs are strong tools for building lasting social relationships. Because of how spontaneous these laughs are, it leaves a positive impact on listeners. When people listen to a child with ASD laugh, they are filled with positive emotions. Therefore, teaching a child with the condition to laugh with intent could create the complete opposite effect.  
That's why it would be in your child's best interest to leave their laughter as it is. Although you may not find the situation funny, there are many positive feelings you will experience just by being in their presence.  
Tics With Autism Spectrum Disorder 
Children with ASD often develop tics as a form of self-soothing. They usually are triggered by upsetting, stressful, or irregular circumstances. The tic is a subconscious way for the child to distract themselves from the matter instead of focusing on the familiar tic. 
Uncontrollable laughter is a common tic in autistic children. It can seem like they are intentionally disrespectful, considering the timing of the tic. They may burst out in unwarranted laughter at a funeral or wedding because the events are so emotionally stimulating.  
Why Do People Have Tics? 
Everyone in the world has a tic in one form or another. For the average person, these are some of the most common tics: 
Leg shaking 
Foot tapping 
Lip chewing 
Hair twirling 
Nail-biting 
These tics are so familiar that we may not even notice when other people do them, let alone ourselves. In individuals with ASD, the tics are usually more noticeable. Here are a few examples of what they may look like: 
Facial tics 
Grimacing 
Excessive blinking 
Laughing 
Teeth chattering 
Jumping 
Clapping 
Yelling 
Crying 
When and Why Do Tics Develop? 
Why exactly tics develop is still somewhat of a mystery. There are a few different types of tic disorders that can develop alongside autism. 
Tics may develop at any point in your child's life, but they often come about around puberty. Ages 11-13 see an increase in the occurrence of existing tics and see the development of totally new tics. If your child starts laughing uncontrollably around this age, it's very likely a temporary tic. 
Treatments for Tics 
Is there anything you can do for these seemingly random emotions? While nothing is guaranteed, you can start some treatments to lessen the occurrence of tics. 
Growing Out of It 
For a lot of children, their tics will lessen as they age. You can expect the tics to be a part of their life until they are 14 or 15, which may decrease significantly. They might not disappear altogether, but as your child learns to self-regulate through other methods, their tics will likely take a backseat. 
Solve the Original Issue 
As mentioned, it's mostly a mystery as to why tics develop. However, some tics can be traced back to a source. This source could be a seemingly menial event or conversation that occurred in your child's life. They could potentially uncover what this event was and work with a therapist to overcome the incident's residual stress through treatment. 
Therapy is, of course, expensive, so if this is the route you'd like to take, you should look at health insurance that may cover it. 
Physical Therapy 
While there are often mental triggers to a tic, there can be physical triggers as well. A certain movement may launch an uncontrollable fit of laughter or cause a certain counter-action. By working with a physical therapist, autistic children can become more comfortable and control their bodies. 
Final Thoughts 
Sale
Laughter and humor are crucial factors in your child's well-being and development. It helps them obtain an entirely new perspective on their social interactions. With a positive attitude and outlook on life, they will have a much easier time hanging out with friends. That's why experts believe laughter is the ultimate medicine, and in autistic children, that might as well be the case.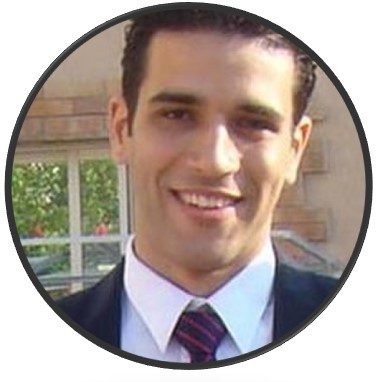 Dr. Ahmed Zayed, MD, holds a baccalaureate of Medicine and Surgery. An avid contributor to the Huffington Post and Chicago Tribune, Dr. Zayed believes in providing accurate and accessible information to general readers. With years of writing and editing content in the medical niche, Dr. Zayed likes to think of himself as a man with a mission, keeping the internet free of false medical information.
References
Was this article helpful?