This article is evidence-based, verified by John Cottrell, Ph.D. in Clinical Psychology

.
Are you tired of traditional therapy? There are undoubtedly many benefits of seeing a psychotherapist or social worker. It is a vital profession, and they do meaningful work to help those in need. But does it work for everyone? What if talk-therapy is not enough for you? Are their other options? 
Not everyone responds in the same way to traditional talk-therapy in an office setting. It is an intellectual medium, meaning it takes a lot of cognitive understanding to comprehend and integrate all that is being said. There is much to mentally process, which may be overwhelming and challenging to some clients.
Not everyone learns and receives information in the same way. It is not uncommon to feel supported and heard in the therapy session, but when it comes to remembering what you learned once you step out of the office, your mind can go blank.
Your mind can sometimes feel like a bucket with a hole in it; the information comes in, fills you up, but it drains quickly, unable to hold onto the valuable information. Are there other modes of therapy that can be better received? 
Have you heard of Yoga? (You most likely have heard of it. It's everywhere nowadays.) What about yoga therapy; have you heard of that? Yes, it does exist, but what is it?
Is it different from Yoga and traditional psychotherapy? Let's take a look at yoga therapy to examine its origins, how it works, and the profession's future. 
How Yoga Works 
In Yoga's modern era, it is straightforward to find yoga classes in your gym, community center, and in a stand-alone studio at your nearby strip mall. Yoga is everywhere; it is no longer that mysterious entity that only hippies practiced back in the 1960s.
Everyone from lawyers, school teachers, skateboarding teenagers, basketball stars, and fashion models are practicing Yoga. They are taking part in weekly Hot Yoga classes, Mindfulness Meditation, and Power Yoga sessions to improve their bodies and minds. 
Hot Yoga

, for example, is an intense practice that tests one's fortitude and dedication. It's both challenging to the physical body as well as the mind. The heat not only makes you sweat, but it limbers up the body so you can twist your physique into some dynamic yoga poses.
It also takes mental endurance to get through those intense practices. It may seem contraindicated, but one often leaves a class feeling invigorated and motivated. They are proud of their efforts and the sense of accomplishment after completing a strenuous 90-minute sweat-drenched yoga class. 
For those experiencing stress and anxiety, attending a regular Mindfulness Meditation

is the perfect remedy for soothing and quieting that "monkey mind."
It also calms the central nervous system so you can think more clearly, have more productive days, and even have stronger relationships with people.
By connected to intentional breathing exercises, you teach your parasympathetic nervous system to kick in more often, so you feel more at ease. Wait a minute, are we talking about Yoga, or are we talking about clinical therapy? 
Yoga As Therapy 
For as long as Yoga has existed, it has always lent itself to every individual's healing and well-being. It is a way of life, a philosophy, an exercise, and some would even call it therapy. It not only results in changing the physical body but also shifts the intellectual and emotional mind in many ways.
There is even a yoga style called Ashtanga Vinyasa Yoga

, also known as Yoga Chikitsa (Cheh-keet-SAH). When translated, the phrase means "Yoga Therapy." Ashtanga

is a system of Yoga comprised of established postures and sequences.
It unites breath and movement in a uniquely deliberate fashion. When practiced regularly, it is said to dissolve physical and mental afflictions; it generates vibrant health and a keen sense of self-awareness

. It is organized into six evolving series.
The Primary Series, first learned and practiced by the aspiring Ashtanga yogi, is devoted to the purification and healing through yoga therapy. Each pose in the series is the same; it is a systematic way of practicing and sets the stage for advancing through the subsequent series.
Although this style of Yoga has been called "yoga therapy," you wouldn't be able to pull out your health insurance

card to pay for an Ashtanga Vinyasa Yoga session. But why not? 
Yoga is thousands of years old, but it has not been scientifically studied until the last century. Much of the yoga philosophy and lifestyle as we know it was based on anecdotal information.
Those that practiced and studied the ancient traditions only spoke about or wrote down the positive effects of the practice. Now, one can read research studies focusing on the physical impact of the yoga postures, what happens to the brain when you meditate, and even how breathing changes your mood.
These studies have led to the next step in Yoga's evolution; the acceptance of Yoga as a form of therapy or treatment for specific physical and mental conditions. But some preliminary steps needed to be taken before that legitimization could take place. 
Established in 1999, Yoga Alliance

is an organization that created and standardized the principles and ethics for yoga teachers and yoga studios.
With so many people around the globe teaching yoga, it was necessary to equip them with a set of rules and regulations to abide by. Yoga, as a growing business, would not be able to thrive if it had no guidelines.
It was essential for the continued growth and development of the discipline to be organized and managed appropriately. 
It ensures the safety of those choosing to teach Yoga to individuals and groups. It gives yoga studios standards for providing practical and ethically sound yoga classes. It also designed a set of guidelines one must follow to become a registered yoga teacher.
Yoga Alliance has grown over the decades to be a great resource to find yoga teachers, studios, workshops, retreats, teacher training, and more. Given the scientific component and the established standards and ethics, it keeps Yoga on the cutting edge for its growing popularity and its effectiveness.
Having measures in place maintain yoga teachers and studios working toward the same goal: providing a safe environment for one to teach and practice Yoga. However, the work does not stop there; Yoga Alliance is devoted to seeing this ancient philosophy's onward approach.
Ethics and accreditations are just the starts of what is to come for the continued evolution of Yoga. 
As mentioned, Yoga is practiced by all types of people for various reasons. Some practice to get healthy, become more flexible, and learn how to stand on their head.
Many people practice to heal physical injuries, relieve muscle tension, and monitor other chronic health concerns. Yogis can confidently step on their mats because they know there is scientific evidence to support their yoga goals.
But what about things like trauma, addiction, depression, anxiety, and other mental illness? These are genuine issues for many people today. Can Yoga help with these conditions, too? Yes, it certainly can. 
Although ambitious in overseeing the yoga industry's standards, Yoga Alliance has a lot on its plate. Alone, it couldn't do all the work needed to see the continued expansion of Yoga.
To maximize the therapeutic benefits of Yoga, another organization needed to be formed. The International Association of Yoga Therapists (IAYT)

was that organization. It was established in 1989: yes, ten years BEFORE Yoga Alliance.
They were created to distinguish the necessary elements of Yoga that were most therapeutic. But it took over 20 years to collect the required studies to ensure the correlation between Yoga and therapy. It also took the time to establish another set of rules and standards to practice/teach Yoga as a therapeutic tool.
It wasn't until 2016, though, that IAYT could launch its yoga therapy certification program. Yoga studios that met the qualifications to offer yoga therapy programs were formed. Students who wanted to advance their yoga teaching knowledge could enroll in these accredited programs and earn this new credential.
Further, they published a Code of Ethics & Professional Responsibility document to explain the specific rules and scope of practice for new yoga therapists. 
This work took the pressure off of Yoga Alliance; YA could continue providing basic standards for yoga schools, studios, and teachers. IAYT could devote its time to the research of Yoga to create the awareness of Yoga as a real profession.
Its overall mission continues to educate and legitimize Yoga as a respected mode of therapy. It is set to monitor the accreditation of yoga therapy training, yoga therapy schools, and yoga therapists. 
Now that these two entities exist, the roles of each must be made clear. Both organizations have made it very apparent that these two disciplines are different and should not be interchanged.
Within the last few years, YA has changed some of its policies for registered yoga teachers. They should not call themselves yoga therapists unless they have undergone the proper training designated by the International Association of Yoga Therapists.
All references to therapy and yoga therapy have been removed from the Yoga Alliance standards. IAYT now monitors these. 
The Role of IAYT 
The mission of the association is to legitimize the therapeutic value of Yoga. It supports Yoga's professional research and education and a reliable resource for yoga teachers and certified yoga therapists worldwide.
Although there is plenty of science to support the positive outcomes of engaging in a yoga practice, it is not recognized (yet) as a formal medical treatment for specific conditions.
One of the main goals of IAYT is to create the necessary standards that resemble those of becoming a licensed psychologist, pediatrician, or another form of therapist. Currently, one cannot become a Licensed Yoga Therapist, but that may change very soon. 
The Association of Yoga Therapists has its eyes set on the following: a person having the opportunity to receive a referral from their primary health care provider to see a Yoga Therapist for complimentary treatment of emotional and mental conditions.
(Doesn't that sound pretty remarkable?)
That is the main reason IAYT exists; to create and regulate the structure to promote yoga therapy's legitimacy. It will only expand the idea of Yoga as we already know it. We KNOW that it works. We KNOW that it is valuable. We KNOW that it promotes health and healing. 
This also opens the door for those wanting to pursue a career in the healing arts. Yoga Therapy will be seen as a comprehensive and legitimate field for therapy clients.
Government entities will also know the importance of this area of service. Yoga Therapy can be added to the list of potential modes of treatment, self-development, and improved healthcare for many people in need.
Proper funding for yoga therapy treatment centers is another goal of the association. And yes, your health insurance will be able to pay for these types of treatment. (Another goal of IAYT.) It will ultimately broaden the healthcare industry providing many more holistic options for individuals. 
How To Become A Yoga Teacher 
If you visit the Yoga Alliance website, you can search for yoga studios and schools worldwide that offer yoga teacher training. The minimum set of hours needed to become a teacher is 200 hours.
The aspiring yoga teacher will learn the general components of Yoga: history, philosophy, ethics, anatomy, styles of Yoga, and how to teach Yoga to individuals and groups. Once training is complete from a Yoga Alliance accredited school, you can call yourself a Certified Registered Yoga Teacher.
You will now have the ability to teach the concepts of Yoga to your students. But remember, you will not be able to call yourself a Yoga Therapist. To remain certified as a yoga teacher, a registered instructor must partake in continuing education to stay up to date with the styles, standards, and ethics of Yoga.
One can even participate in additional training programs to become certified in more specialized areas of yoga instruction. 
How To Become A Yoga Therapist 
Once you have learned the foundation of becoming a yoga teacher, you can further your training to become a Yoga Therapist. This takes additional formal training in a school that has been accredited by IAYT.
It is a rigorous accreditation process

for a yoga school to offer such a program. This is highly specialized training. It takes what you have learned in your general education as a yoga teacher.
It dives deep into the specifics and subtleties of the human mind and body that would be effective in a yoga therapy environment. Teachings come from the philosophical yoga traditions, including ancient documents from various eras of Yoga. It takes a much closer look at the following: 
Yoga Foundations 
Philosophy & History 
Yoga & The Mind 
Health & Disease 
Anatomy 
Psychology & Mental Health 
The Yoga Therapy formula results in a practice that focuses on asana (yoga postures), Pranayama (yoga breathing), meditation, and a yoga concept called Vihara. This refers to personal lifestyle modifications, like your diet, for example. A particular part of the Vihara spectrum is called Ayurveda. 
What is Ayurvedic Medicine 
Ayurveda is an alternative medical system

with its roots in India, much like the origins of Yoga. In its earliest forms, Ayurvedic practitioners developed compounds using herbs, minerals, and other plant-based materials to create medicines.
These concoctions were said to treat all forms of physical conditions like digestive problems, arthritis, kidney stones, and anxiety. However, there is no scientific evidence to support that Ayurvedic treatment can cure these conditions.
Ayurveda's 5,000-year-old practice goes beyond the herbal remedies; even practices like meditation, yoga asana, and massage are considered Ayurvedic treatments. It is an area of study in yoga therapy training; you learn that Yoga has long been a therapeutic tool. 
A Holistic Form of Treatment 
This may be an ideal mode of treatment for someone searching for something less intellectual and more holistic. Not only is the mind stimulated in a yoga therapy session, but the physical body is also, too. Just like the brain, the body can learn, perceive, and remember.
That is why Tantra became a critical part of the yoga evolution. Up until the third and fourth centuries, Yoga did not incorporate movement and yoga postures. In the development of the Post-Classical Era of Yoga, critics, called the Tantricas, claimed that Yoga was too intellectual.
They offered notions that awareness of the physical body was also essential to acknowledge along the path toward mental clarity and self-actualization. Tantra Yoga, as a result, involved dynamic breathwork and physical movement.
It introduced the notion that your body is a temple and must be cared for profoundly as your intellectual mind. (Does this sound familiar?) When the idea of movement was presented along with the philosophical standards, the process of healing became much more accessible; more people could take advantage of the fundamentals and teachings of Yoga. 
What Happens in Yoga Therapy 
Here is what may happen in a yoga therapy session. First, instead of sitting on comfortable couches or office chairs, you'll most likely sit on yoga cushions and yoga mats

in a furniture-less space.
Expect to wear comfortable clothing; you want to be prepared to practice Yoga when you attend a yoga therapy session. Because it is a very individualized situation, your yoga therapist will want to know you a little better.
They will typically ask what brings you into this session, what you'd like to accomplish and provide a rundown of how the session will go. You will be able to provide specific explanations of what you are feeling, how long it has lasted, the intensity of these feelings, and where it manifests in your body. 
What is unique about a yoga therapy session is that it is a one-on-one setting. Instead of a large yoga class, the student receives personalized attention and focus.
Unlike traditional talk-therapy, movement and exercises are introduced into the session. Not only will you discuss your concerns, but you will also engage in some form of yoga practice to delve deeper into the understanding of your condition and a mode of treatment. 
Once the therapist has an idea of what you're here for, let's say it's for general anxiety, you'll likely begin with Pranayama practice. Breathing in Yoga is the foundation of all practices; it helps to settle the mind and body.
It allows the practitioner to be fully aware, centered, and present. This goes for yoga therapy, too. You may learn several Pranayama techniques as a way to help process and treat your condition.
After your breathwork, you may be asked to verbalize how you're feeling. It's an opportunity to describe how the breathing has affected you, to ask questions, and gain more information on how Pranayama can be helpful. 
Next, you will begin some movement. Based on the specific aspects you shared about your anxiety, yoga postures, and sequences are then added to the session.
Let's say that when you feel anxious, you feel a tightness in your shoulders. The yoga postures you practice may involve positions that focus on releasing tension in your shoulders, neck, and back.
Yoga sequences may also feature shoulder-related poses and full-body movement so you can experience stress release from your entire body. Again, after the movement, you will have an opportunity to talk about the Yoga: how it felt, did it seem helpful, etc. 
Your yoga therapy session may end with a meditative practice. It is an opportunity for your body and mind to integrate all that you have learned. Your yoga therapist may also "prescribe" some exercises to practice outside of the therapy session.
Remember the breathing techniques, yoga postures, and meditation? Be prepared to try these on your own before your next appointment. Even if you don't fully remember all the fancy yoga terms or formal words discussed in the session, you may remember how you felt when you moved and breathed.
That is one of the successes of yoga therapy. Your body will remember those positive components of your yoga therapy session. It becomes a reinforcing nature of the discipline; when you perform something healthy that makes you feel good, you're more likely to try it again. 
Final Thoughts
Yoga classes continue to be a reliable source of health for many people around the globe. Yoga Therapy adds to that reliability. One can use both as a means to a positive end: a positive sense of self and a more fantastic outlook on life. Support the efforts of Yoga Alliance and the Association of Yoga Therapists; they only strive to bring health and healing to all who seek it. 
How Does Yoga Affect The Vagus Nerve?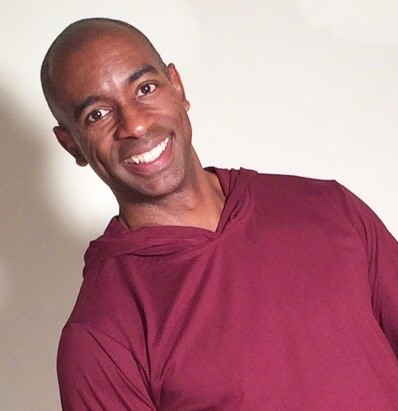 John Cottrell, Ph.D., is a yoga instructor and certified yoga therapist in Salt Lake City, Utah, USA. He has been teaching yoga since 2000. John is originally from Oakland, California, earning his Master of Science and Ph.D. from Pacific Graduate School of Psychology in Palo Alto, California. His clinical practice led him to child and adolescent psychotherapy, drug and alcohol treatment, psychological and neuropsychological testing, and group/couples therapy. John continues his devotion to sharing health and well being through his business, mbody. He offers private and group yoga classes, yoga therapy, workshops, retreats, written yoga articles, and a men's yoga clothing line.
References
Was this article helpful?