Children with Autism can struggle with food and mealtimes for a lot of reasons, but barring any feeding issues, you can help your child get nice and comfortable with breakfast, lunch, and dinner no matter what you're serving. The goal is to enjoy eating and mealtimes! 
Family mealtimes for children with Autism can trigger anxiety and stress, but with routine and an emphasis on a positive atmosphere, eating together can be an adventure instead of a battle of "bites."  
Parents can talk about mealtimes like its a battleground. Just check out the numerous memes and Twitter "tweets" featuring tired parents who are frustrated with mealtimes. It can be a challenge! But, a good tip is to keep in mind that it's all in the attitude.
Don't focus on negative energy. Instead, think about the words you use as you talk about mealtimes. If you're using negative words, try to think positive. Instead of worrying about how to "get my child to eat" think more in terms of "spend time with my child." If you're stressed, do you want to sit down for a nice meal? I wouldn't.
The same applies to your special needs child. Focus on keeping a positive and upbeat atmosphere when serving the family dinner. Make mealtimes a time for giving your child positive attention that doesn't particularly focus on food.
Here are some tips: 
1. Consider making food secondary at the table. Instead, focus on family time! Play music or listen to an audiobook together. Play a family board game or card game while you are having your meal. Just keep lots of paper towels at the table in case of spills! 
2. Keep it simple. Simply focus on spending time with your child at the dinner table. Don't pressure your child to eat or take bites. 
3. Include at least one of your child's favorite foods at each meal. Even if it's just crackers, have the option at the table so that when your child looks at the food, they see something that looks immediately "friendly." 
4. Allow your child to play with their food! 
5. Take new foods one step at a time. New foods can be scary! 
Try to take your time and enjoy each other's company at the table and be open to new ways to experience food! 
Keeping the Dinner Table Fun 
Everything you've been told about eating is wrong! Ok, maybe not everything. But eating is not easy. It is a  physically complex process that involves the coordination of all of the senses. This can be overwhelming for a child with Autism who may have sensory processing challenges.
One way to help your child become familiar with new food in a fun way is to let your child play with their food. Yes, let your child play with their food! Get creative with your child to play make-believe and do fun activities. For example, if your child can "pretend play," you can pretend the broccoli are little trees!
This would be an excellent way to introduce your child's favorite toys into your mealtimes. One idea for broccoli would be to have toy trucks "haul-away" the "trees" or bring in dolls and little doll plates for the toys to "taste" the new food. If your child is not ready for pretend play, consider a more sensory approach. 
Sensory processing disorder can make it hard for your child to eat. Foods with a new texture can be especially challenging. Instead of forcing the new food, make it fun! Make a huge mess on purpose. One helpful tip to introduce new food would be to "learn" the new texture with their fingers first.
As an example, they could use applesauce and yogurt as finger paints and create pictures. Or if you get a little more creative you can chop up new food and put it in a bowl of whipped cream for your child to "find" with their fingers.
Dig it out and put it into another bowl like buried treasure! Who knew pirates liked to eat dinner? However, I know making a giant mess every day is not practical.  
Not every day is a good day to make a huge mess with whipped cream at the table, but that doesn't mean that you can't enjoy fun family time during meals. Life gets busy between school and work and there's not always time for digging celery out of a bowl of whipped cream while shouting "ay matey!" 
However, not to fear, there are some easy tools you can use to help your child tolerate food on their plates and create their own games. 
Help your child to create their own fun at the dinner table! Allow your child to be independent in their exploration of food, especially new foods. If you let your child lead their own exploration you can be relieved of trying to "create" playtime during mealtimes and teach your child independence.
Some fun accessories that your child might enjoy could be their own set of utensils, plates, and bowls that they can pick out for themselves. There are even boardgames style plates with little sections for bites of food to get to the end of the game!
Safe Sleep Systems is supported by its audience. When you purchase through links on our site, we may earn an affiliate commission, at no additional cost to you. Learn more

Get them involved in the cooking process. 👨‍🍳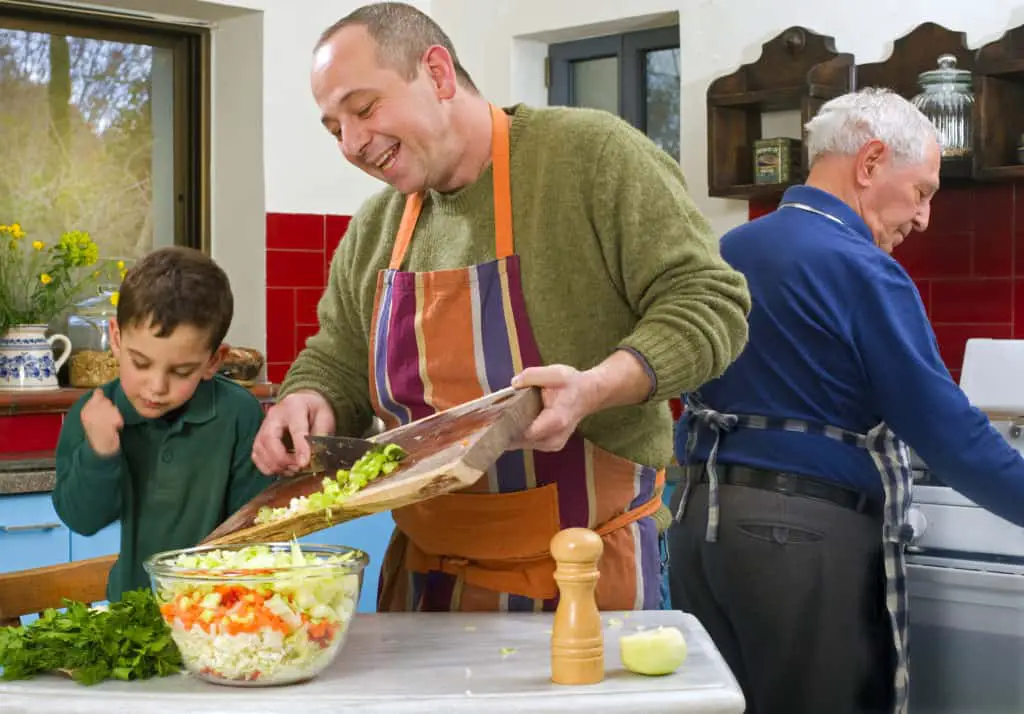 Sale
Fred & Friends DINNER WINNER Kids' Dinner Tray
EAT, PLAY, WIN!: In order to woo your picky eater you need a great game plan. DINNER WINNER turns mealtime into a fun board game. It is a healthy race to the finish where a special covered treat awaits!
NUTRITION MADE EASY: Each DINNER WINNER tray provides eat-as-you-go action that helps even the fussiest eaters make it though a meal. The tray divides into eight portions, with an extra covered portion for dessert.
SAFE & TRUSTED: You can trust the Genuine Fred brand to deliver safe products made from quality materials; DINNER WINNER is constructed from 100% virgin melamine that is BPA-free, certified food-safe, phthalate-free, and dishwasher safe!
Last update on 2022-06-27 / Affiliate links / Images from Amazon Product Advertising API
There is another similar plate that has a spinner for little bites of food.
(Set of 6) Microwave Food Storage Tray Containers - 3 Section / Compartment Divided Plates w/ Vented...

Set Of 6 - Brand New - Assorted Colors
Assortment may contain up to two of the same color (some colors not shown)
Approx. 10" Diameter x 2.5" Deep - Dishwasher Safe.
Last update on 2022-06-27 / Affiliate links / Images from Amazon Product Advertising API
These types of plates may also help children who do not like their different foods on the plate to touch each other. A child with more advanced skills may be able to help their parents in the kitchen with food preparation. Some fun tools to use might be these vegetable cutters that cut fun shapes.
Kai Chuboos Vegetable Cutter

Set of 6 vegatable cutters by Chuboos
Set features a cat, dog, pig, Elephant, dolphin and Penguin
Plastic cutter easily cuts fun shapes from crunchy vegetables
Last update on 2022-06-27 / Affiliate links / Images from Amazon Product Advertising API
More Information:
Another fun idea to help children to enjoy mealtimes might be to involve them in the cooking process. There are even sets of child-size cooking supplies.
MindWare Playful Chef: Deluxe Cooking set for kids – 22 kid-sized utensils with color-coded...

Cooking for Kids: The Playful Chef Deluxe Cooking Set contains real cooking activities for kids! Help kids learn valuable skills and healthy eating habits while providing hours of interactive family fun.
Learn Real Life Skills: Kids can do most of the cooking themselves with MindWare's Playful Chef kits: learn life skills like reading a recipe, measuring ingredients, rolling and mixing, cooking a meal, and clean-up!
Hands on Lessons: What better way to apply school lessons to real life! Kids practice kitchen safety, following directions, math and science skills, as well as teamwork and sharing.
Last update on 2022-06-27 / Affiliate links / Images from Amazon Product Advertising API
But you don't have to get fancy. Just give your child some child-safe cooking utensils while you cook in the kitchen and let them "help" you to the best of their ability as you prepare meals.
And, if your child is a visual learner and likes routine, you can even have a visual schedule with meals already planned for the week so your child knows what you have planned for breakfasts, lunches, and dinners.
While you and your child are adventuring in food together, don't forget to give your child their "safe zone" when it comes to food. Keep at least one thing at the table that your child likes to eat. 
For more information on picky eating and how to gently introduce new foods to your child, check out this helpful site.
Mealtimes can be fun for everyone and a great time to spend quality time together. Just remember to keep the atmosphere relaxed and fun.  
Was this article helpful?