Yogi approved by Keira Shepherd, Certified Yoga Instructor

 with a 1st Class Honors in Education Studies.
Whether you've been practicing yoga for a lifetime, or are just starting your journey into yoga during pregnancy, you'll need a few props! Prenatal yoga equipment will make your practice safer, more accessible, and comfortable for you throughout your pregnancy. 
Prenatal yoga equipment serves to prevent you from overstretching and incurring injuries, all while feeling fabulous in your prenatal yoga pants. With so many yoga props and prenatal yoga equipment to choose from, it can be difficult and a little overwhelming knowing where to start! 
We've rounded up the best yoga equipment to use during pregnancy from all over the web, to provide you with a comprehensive list of products to suit every budget. We hope you find something you love, which makes your practice everything you need it to be during this special time! 
Safe Sleep Systems is supported by its audience. When you purchase through links on our site, we may earn an affiliate commission, at no additional cost to you. Learn more

.
The best of prenatal yoga equipment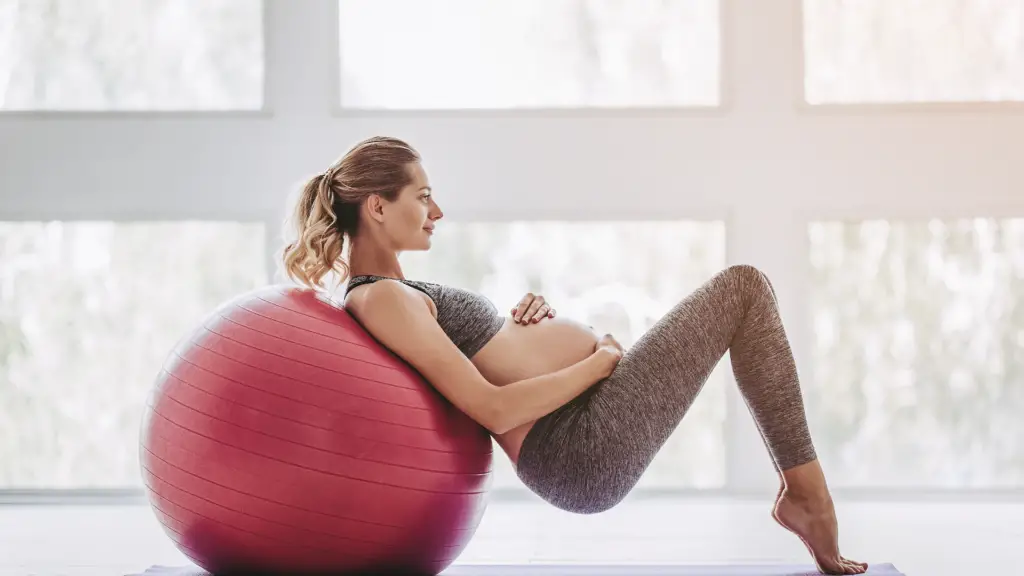 We've searched high and low for the best prenatal yoga equipment to suit your needs, budget, and provide you with all of the luxuries that you need as an expecting mom! 
We've broken our top picks of prenatal yoga equipment into best overall, best set, best on a budget, best under $100, best under $50, and best under $25. This way, you're guaranteed to find the perfect prenatal yoga companion – and maybe even a few gift ideas for your expecting yogi friend. 
Best overall prenatal yoga equipment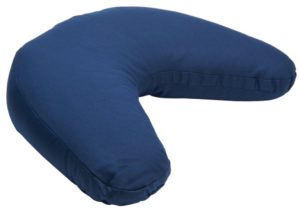 This v-shaped yoga cushion

 from Yoga Outlet has taken the top spot as our best overall piece of prenatal yoga equipment, and for great reason. Not only will it serve your yoga practice, but it will also come in incredibly useful for life with a newborn! 
Its main purpose is to provide you with a supportive surface to sit on in a cross-legged position. Its shape mirrors your hips and thighs when sitting cross-legged, with a slanted shape to encourage a good posture, therefore caring for your lower back. 
The cushion has a zipper that allows you to add or remove filling as you need to increase or reduce the firmness of the surface. 
Here are all of the ways you can use it – wait for it, it's good. 
To support you in a seated position – whether that's for yoga or meditation. 
For extra comfort during Savasana – the cushion can be placed between your knees, under your bump, or your head. 
As a nursing pillow! You can place this pillow on your lap and lay your baby on top of it to make nursing more comfortable and allow you to sit up straighter. 
As a support cushion to prop your baby up with if they are suffering from reflux – some babies prefer to be slightly more upright regardless! 
Best prenatal yoga set 🤰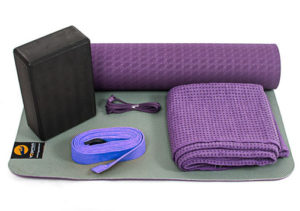 If you're just getting started on your yoga journey and looking for a bit of everything, a yoga set could be the answer. This set

 from Yogamasti includes everything that you need to get started in your practice right away. 
The only downside of this yoga set as a 'complete' set is that it only includes one block – but you can never have too many of those! So go ahead and purchase yourself another block, or maybe even a set of blocks. 
This set comes with a mat and a towel. Towels are great for hot and power yoga

classes – but you will have to avoid them when you're pregnant! You can use it for an extra layer on top of your mat to make the surface more comfortable.
It can also help you grip the mat during poses, which are a bit slippery, or you could use it as a warm cover as you drift off in Savasana. 
Included in the set is: 
1 x yoga mat 
1 x yoga block 
1 x yoga band 
1 x yoga towel 
1 x strap – to help you transport your mat 
Best prenatal yoga equipment on a budget 
Last update on 2022-11-25 / Affiliate links / Images from Amazon Product Advertising API
If you're on a tight budget, but still want to experience the magic that yoga props have to offer during pregnancy, the best item to get is a yoga ball. This yoga ball

 comes in a variety of colors and sizes and has a pump included, helping you start using it straight away. It's also less than $20! 
Remember to make sure that you buy the right ball for your height, as you want your knees to be level with (or just below) your hips to keep the pelvis open and encourage optimal fetal positioning. 
You can use your yoga ball for your practice, for labor, and maybe even to bounce your little one to sleep once they arrive – I did, and it worked a treat! 
Best prenatal yoga equipment under $100 🤰
Last update on 2022-11-26 / Affiliate links / Images from Amazon Product Advertising API
This wouldn't be a breakdown of the best prenatal yoga items without a yoga mat – and we've found the perfect one to meet all of your prenatal yoga needs! This mat

 is the one that I use to give you my candid review of it. 
Mats from YogiBare are of really high quality, and made from all-natural rubber – making them 100% eco-friendly! The thickness of the mat is enough to protect your knees and wrists from pregnancy's added strain. Let's not forget that as well as the extra weight, you also have hormones at work that are relaxing your joints and making them more prone to injury. 
Rubber is also anti-slip, so this mat has everything that you need to ensure that you will not be slipping over during practice and putting yourself at risk of injury. 
One of the best things about this mat from YogiBare is that it is printed with marks to help with alignment. This means that you can see, with just a glance, if your feet are in the right positioning during a pose. 
Best prenatal yoga equipment under $50 
JBM Yoga Blocks 2 Pack with Strap, Cork Yoga Block 2 Pack EVA Foam Yoga Block Set of 2 Yoga Block...

IMPROVE YOGA STRETCHES: A great aid for both yoga beginners and those who need a little extra help...
BIG SIZE & HIGH DENSITY: 9"W x 6"H x 4"D, large enough to sit on comfortably for meditation...
DURABLE QUALITY AND : Made of soft, non-stick, scratch-proof exterior EVA foam, JBM yoga blocks...
Last update on 2022-11-25 / Affiliate links / Images from Amazon Product Advertising API
This set

 of two cork yoga blocks and a yoga strap is ideal if you already have a mat and are just looking for a couple of props to help you during your prenatal yoga practice. 
Cork blocks are much more durable than foam alternatives – though you might find that they aren't quite as comfortable to sit on or rest your forehead on during poses such as Child's Pose. They will also make a stylish addition to your home studio, and last you well past your yoga-support needs during pregnancy. 
Cork is an eco-friendly option when considering which materials you want to invest in for your practice. It's a non-slip material and naturally-self cleaning, so your baby can safely play with them when they start to explore the world! 
The Amazon store does offer a foam alternative for a slightly lower price, but if you're looking for quality, the cork blocks are the better choice. 
The yoga strap is an excellent bonus of purchasing this small yoga set. 
Best prenatal yoga equipment under $25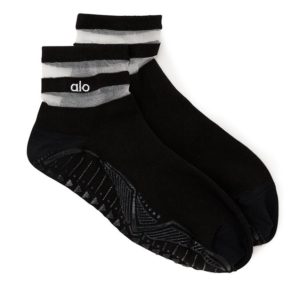 If you have a yoga mat, but find yourself slipping on it, now is the time to get yourself a pair of yoga socks. These socks

 from Alo Yoga have anti-slip marks on the soles to prevent your feet from sliding out from underneath you during your yoga practice. 
Many yoga practitioners only practice with socks on – myself included! – as they can add lots of stability in positions such as Downward Facing Dog. 
If you have already got yourself a yoga mat, and need to find a way to make it a little more stable, consider a pair of socks to give you the extra grip you need – especially important when you're growing a tiny human. 
Best prenatal yoga clothing 🤰
Restless Mama Comfy Maternity Leggings Over Belly with Back Support Zone and Stay-up Effect XX-Large...

SUPERIOR COMFORT: Highly attuned to your growing belly, never leaving you feeling squeezed or...
OEKO TEX CERTIFIED: 100% Safe and free from harmful chemicals 🌱
DURABLE: Pilling resistant, breathable and will never lose shape, making them suitable for any type...
Last update on 2022-11-26 / Affiliate links / Images from Amazon Product Advertising API
This pair of prenatal yoga pants

 have (literally) everything that you will ever need from prenatal yoga pants. 
These pants are black, completely opaque, and designed to grow with your belly. The '4-way stretch fabric' works to make these pants comfortable all the way to full-term pregnancy. 
The material is Oeko Tex certified, meaning that they are 100% safe and free from harmful chemicals, so you can feel good about wearing them during pregnancy and in those weeks following childbirth when your baby is forever snuggled up against your belly. 
The unique thing about these pants is that they have built-in back support to encourage a good posture and relieve some of your baby weight and a silicone band across the top of the belly to stop them from slipping down during your practice. 
These pants are sure to become one of your most-worn pregnancy items – they are perfectly designed to work with your body during your yoga practice and your day-to-day life. 
Some reviews have suggested going with a smaller size to ensure that the pants don't become loose – however, most customers reported that the item kept its shape and did not lose form even after being worn during the later weeks of pregnancy. 
Best alternative yoga option 
Sale
ASAKUKI 500ml Premium, Essential Oil Diffuser with Remote Control, 5 in 1 Ultrasonic Aromatherapy...

5-IN-1 AROMATHERAPY DEVICE: This ultrasonic essential oil diffuser is an amazing multi-functional...
PATENTED WATER BAFFLE: With the upgraded water baffle design, the diffuser is quieter than ever,...
CONVENIENT REMOTE CONTROL: Our diffuser comes with an easy to use remote control that can control it...
Last update on 2022-11-26 / Affiliate links / Images from Amazon Product Advertising API
Here, we have included a review of one of our favorite alternative additions to any yoga practice. An essential oil diffuser can add value to your prenatal yoga practice, help you settle into your prenatal yoga flow, and relieve stress and anxiety. 
This essential oil diffuser

 can both diffuse oils as well as work as a humidifier. The oils will create a beautiful-smelling environment for you to practice in, and the humidifier can keep your air clean and free of dust. 
When using essential oils during pregnancy, make sure you do your research and check with your health practitioner about which oils are safe to use. 
All of these prenatal yoga essentials serve to make your practice safe and relaxing as it needs to be during pregnancy. Now is the time to look after yourself and care for your body as it goes through incredible changes! 
Maybe you'll opt for just one piece of prenatal yoga equipment, or perhaps you'll go all in and treat yourself to a whole home studio's worth of yoga props. Either way, you will benefit from taking a few extra precautions and making a few changes to what your regular practice might look like. 
There is no shame in using props, and this is especially true during pregnancy. In fact, they are a vital component of a prenatal practice! 
Why it's important to get your yoga equipment right 🤰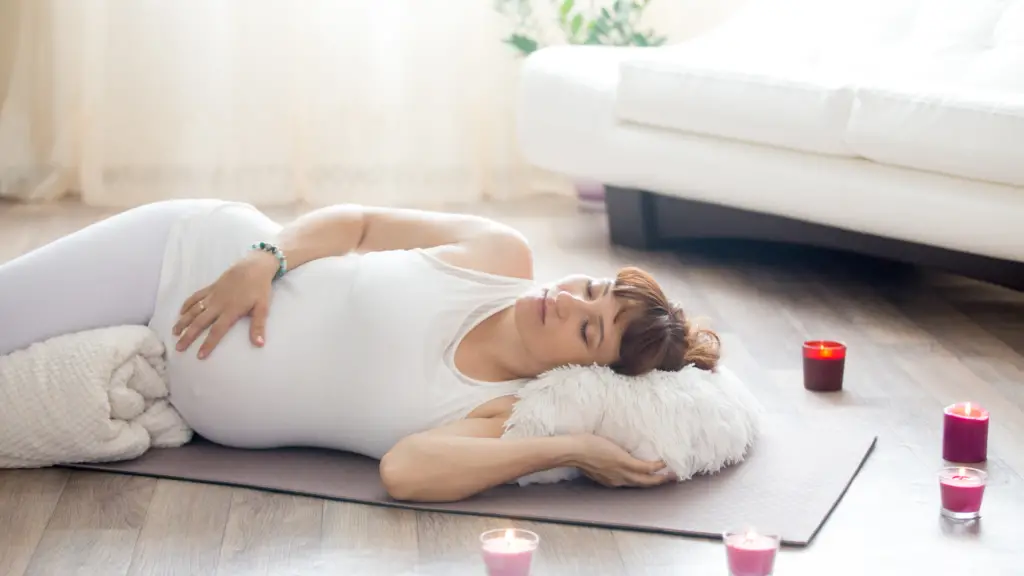 A yoga mat 
Your yoga mat is always going to be an essential piece of equipment during any yoga practice. But it's particularly important to be selective about your mat when practicing prenatal yoga. You'll want a mat that provides you with grip, comfort, and a firm surface to ensure that you get the best out of your yoga practice. 
Grip 
A mat with good traction will ensure that you are not at risk of slipping during poses such as Downward Facing Dog when we put a lot of pressure on both our hands and feet. A lack of grip can result in slipping, which is dangerous for you and your baby.
It will also mean that you have to be cautious during your practice instead of allowing yourself to sink into those poses that feel great for your body. 
Comfort 
Whether we like it or not, we become increasingly heavier during pregnancy! This can put a lot of pressure on our joints in positions such as Table Pose or Crescent Lunge. Choosing a comfortable mat will mean that your knees and wrists are supported and at less risk of strain. 
Firmness 
You'll also need a mat that is firm to help you balance in poses such as Tree Pose and Warrior III. A too soft mat will make it more difficult for you to keep steady and mean that your practice might be a little shaky!
Remember that our center of gravity is continually changing during pregnancy – a flat and firm surface will support us as our bodies change.
Choosing a firm mat will also make it safer for you to practice outside on the uneven ground. Read all about the benefits of practicing yoga outside here

. 
A yoga ball 
A yoga ball is an essential piece of equipment to own during pregnancy, whether you are practicing yoga! Sitting on a yoga ball during seated yoga positions, watching TV, or even eating your dinner will help you correct your posture, gently work your abdominal muscles, and open up your pelvis and hips for labor and childbirth. 
Yoga balls can help to relieve lower back pain

, pelvic pain, and sciatica. You can use your yoga ball to practice an Easy Seat, Seated Twists, and even Figure 4 Pose. 
When purchasing your yoga ball, it's essential to buy the right one for your height, as this will change the size of the ball. When sitting on the ball, your knees need to be at the same height or just lower than your hips.
Sitting with your knees higher than your hips and pelvis can reduce the space in your pelvis and encourage your baby to turn so that they are facing towards the front of your belly. 
Yoga balls can also be used during labor to get into positions that will encourage birth and help relieve the pain of contractions. 
Resistance bands 
Resistance bands provide great assistance with some of the poses that become more difficult during pregnancy. Here are just a couple of examples: 
Seated Forward Bend (Paschimottanasana) 
Sit with your legs straight out in front of you – if you need to, you can and place a cushion underneath your sit bones to keep your spine long and prevent rounding in the lower back. Take your resistance band and bring it underneath the soles of your feet.
Gently pull on the band to bring your chest down towards your legs, focusing on keeping your chest open and not rounding in the spine. As you advance in your pregnancy, you may want to open your feet wider and focus on stretching towards one leg. 
Cow Face Arms (Gomukhasana) 
Sitting comfortably on your yoga ball, bring your right hand up toward the sky and then bend at the elbow to reach between your shoulder blades. Reach behind you with the left hand to hold onto your right hand – using your resistance band between your hands to make the pose more accessible. 
Yoga blocks 
Yoga blocks are one of the most important pieces of yoga equipment, and will become increasingly useful during pregnancy! Using blocks helps us move into poses with correct positioning, makes poses more accessible, and prevents overstretching. 
Using props during yoga is something that we start to become accustomed to and notice the importance of during the second trimester of pregnancy – when most of us begin on our prenatal yoga journey. Have a look at my favorite yoga poses for the second trimester here

. 
Here are two poses where blocks can be particularly helpful:
Triangle Pose (Trikonasana) 
From a wide-legged position, turn your left toes to face the front of your mat, and keep a distance between your right and left foot of about one-leg length.
Place your block alongside your left foot, open your arms out to the side, and gently lean forward until your left-hand meets the block while your right-hand reaches up towards the sky.
Focus on keeping your chest open and use two blocks on top of one another if you need to! 
Wide-Legged Forward Fold (Prasarita Padottanasana) 
Stand with your feet about one leg-length apart and place your blocks on the floor in front of you about shoulder distance apart. Leading with your chest, slowly start to bend at the hips until your hands meet your yoga blocks.
Focus on keeping the shoulder blades reaching towards each other, and your spine long. 
Cushions 
Comfortable cushions will become your best friend during pregnancy – they're great for yoga, sleep, and just general sitting! Cushions underneath the sit bones in seated yoga positions can help keep the spine long and prevent rounding in the lower back.
They also provide the ideal place for you to rest your head in poses such as Child's Pose and make Savasana even more relaxing than it already is! 
Here is how to use them in these poses. 
Child's Pose (Balasana) 
From kneeling, bring your knees as wide as the mat while keeping your big toes touching. Slowly walk your hands forward and bring your forehead to a cushion.
You could also place a block underneath the cushion to add more height to your prop. If you need more space for your belly, you could put another cushion underneath your chest. 
Savasana (Corpse Pose) 
Savasana during pregnancy is the ultimate opportunity to relax your whole body – but you'll need to make a few adjustments to the pose to make it safe for pregnancy. Start by laying on your left-hand side and bending your knees to 90 degrees.
Use your left arm or a cushion to put your head, place another cushion underneath your bump, and another large cushion between your knees to keep them as wide as your hips. This is important for avoiding lower back and pelvic pain. 
Meditation 
Use a cushion underneath your sit bones as you come to a comfortable cross-legged position for meditation. This will help you to sit up straight and prevent you from straining your lower back muscles. 
Bolsters 
Bolsters are particularly popular for use during restorative, yin, and prenatal yoga classes. They are large enough to support your body while being soft enough to be super comfortable.
During pregnancy, it's important not to lay flat on our backs – this is so that we don't compress the vena cava and prevent blood from returning to our hearts.
This is where bolsters come in! This piece of prenatal yoga equipment will become your best friend during reclined (lying) positions. Here's how you can use a bolster during prenatal yoga. 
Reclined Butterfly Pose (Supta Baddha Konasana) 
Using a bolster for reclined positions requires building and adjusting the props as much as you need to get comfortable. It can be helpful to have somebody help you find the best position for your props the first couple of times that you use them for reclined positions during yoga! 
Use two blocks and one bolster to create a comfortable surface for you to lay on at around a 45-degree angle – you'll want to place your blocks underneath your bolster cushion.
Gently lie back onto your props and bring the soles of your feet together to find Butterfly Pose. You can relax your hands onto your belly or at your sides – whichever is the most comfortable! 
Supported reclined positions can feel particularly incredible during the third trimester when it's nice to slow things down and start to relax. Read all about some more of the best poses for the third trimester

! 
Prenatal yoga clothes 
Prenatal yoga is a great excuse to do some more prenatal clothes shopping! Your prenatal yoga clothes will probably be your most worn items during (and after!) pregnancy. 
Prenatal yoga pants are made with either a very high or a very low waistband, to prevent you from putting pressure onto your tummy. Tops are made with more material in the belly area to prevent you from stretching your existing clothes and provide you with more comfort during your practice. 
How Yoga And Meditation Change Your Personality 🧘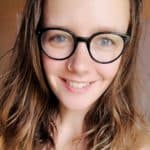 Keira Shepherd is a certified yoga teacher living in Toulouse, France. Originally from the UK, Keira received a First-Class Honours degree in Education Studies at Oxford Brookes University after completing her dissertation on the topic of using special technologies when teaching children with autism. Keira is a keen traveler and has spent a lot of time teaching a variety of different practices – such as yoga and scuba diving – around the world. Now settled in France, she is a mother of one and shares her passion for an environmentally sustainable life through her motherhood blog

.
Was this article helpful?