This article is mommy approved by Miriam Slozberg, mother of two.
Autism is a complex disorder that impacts every individual that has the condition differently. Some kids and adults that have autism are mildly affected whereas they are not severely impacted by the disorder and can, for the most part, live independent and productive lives. And there are others that are moderately, severely, and are profoundly affected by autism which means they will need a lot more help and care than those who are mildly affected.  
Safe Sleep Systems is supported by its audience. When you purchase through links on our site, we may earn an affiliate commission, at no additional cost to you. Learn more
Additionally, each individual that has autism is affected by it differently. And parents and teachers need as many good resources to help them understand the complexity of the disorder. There are plenty of good websites that are informative about autism such as autismspeaks.org, however, there are plenty of highly recommended books that parents and teachers can purchase that will help them gain even a better understanding of autism. Let's go over 7 of the most recommended books right now: 
1. Ten Things Every Child with Autism Wishes You Knew: Updated and Expanded Edition 
Ten Things Every Child with Autism Wishes You Knew: Updated and Expanded Edition was written by autism mom, Ellen Notbohm in 2012 and the book has been updated and expanded over time. This is a bestselling book because it is highly informative to teachers, parents, and therapists about how each child is affected by autism. 
She describes 10 characteristics that illuminate kids that have autism and her work is done in an informative, compassionate and even humorous ways. It is a highly engaging book that is raved about.  
Sale
2. The Autistic Brain: Helping Different Kinds of Minds Succeed 
The Autistic Brain: Helping Different Kinds of Minds Succeed is written by Dr. Temple Grandin and Richard Panek and this book is designed to educate parents, teachers, and therapists about autism. Dr. Temple Grandin has autism herself as she has written many bestselling books. This particular one she talks about how autism has personally impacted her as well as how neuroimaging is evolving. Neuroimaging is the research conducted that has found connections of behaviors to brain science.  
In addition to that, Dr. Grandin writes about the new information that has been found about autism over the years. She also emphasizes in the book how important it is to focus on the affected kids' strengths and to nurture that so they have the best chance at doing well in life. 
Sale
3. Building Sensory Friendly Classrooms to Support Children with Challenging Behaviors: Implementing Data-Driven Strategies! 
Rebecca A Moyes is the author of Building Sensory Friendly Classrooms to Support Children with Challenging Behaviors: Implementing Data-Driven Strategies!, and she is the mother of a child with Asperger's Syndrome and a teacher. She knows what is involved when it comes to setting up sensory-friendly classrooms so that kids with autism spectrum disorders will be able to learn effectively as well as keeping behavioral issues minimized.  
She does not talk about tips that may be rehashed in different websites for creating classrooms that are sensory-friendly. Instead, she shares data-driven strategies that are successful, and every teacher should get a copy of this book! 
4. The Child with Autism at Home and in the Community: Over 600 Must-Have Tips for Making Home Life and Outings Easier for Everyone! 
The author Kathy Labosh is the mom of two autistic sons who had written The Child with Autism at Home and in the Community with a special-education teacher, LaNita Miller. This book is the go-to guide for parents and professionals on how to properly handle and tackle the common behaviors that happen among kids with autism at home as well as during outings. It covers tips for handling behaviors during breakfast, bedtime, out in restaurants, or in grocery stores among plenty of other situations.  
Important do's and don'ts are also covered so that parents and professionals know how to handle any type of behavioral situation that comes up. 
5. An Early Start for Your Child with Autism: Using Everyday Activities to Help Kids Connect, Communicate, and Learn 
Three doctors,  Drs. Sally Rogers, Geraldine Dawson, and Laurie Vismara came together to write the book An Early Start for Your Child with Autism to teach parents and educators the importance of early intervention in children with autism.  
The book includes tips on how to make everyday mundane tasks such as bathtime or meal times rewarding and fun learning experiences for kids so that critical developmental skills are targeted and nurtured. There are also very helpful examples that show techniques that have been proven to work to promote language and social skills.  
Sale
6. The Loving Push: How Parents and Professionals Can Help Spectrum Kids Become Successful Adults 
The Loving Push is another recommended book written by Dr. Temple Grandin and by her co-author, Dr. Debra Moore to help parents and educators to put their autistic kids or students on a path to success.  
This book is very easy to follow and it covers important things such as nurturing and promoting the strengths of the child as well as kids developing essential life skills at a young age. Another great thing that this book covers is teaching parents how to successfully keep their kids' screen time to a minimum which can have an effect on their overall development.  
Sale
7. The New Social Story Book, Revised and Expanded 15th Anniversary Edition: Over 150 Social Stories that Teach Everyday Social Skills to Children and Adults with Autism and their Peers 
It is a known fact that both kids and adults on the autism spectrum do very well with social stories as they help them prepare for changes in events as well as in making life transitions. Author Carol Gray had been writing plenty of social stories for kids on the spectrum since the 1990s and over time, new social stories have been added to the 15th-anniversary edition of The New Social Story Book.  
There are over 150 social stories in this book that will be beneficial for individuals on the autism spectrum so they can be successful in school, and handle home life, as well as being part of the community. 
Sale
Autism is a disorder that affects many kids and adults and parents and teachers will need to know effective tips and strategies in order to help these individuals do well in life. And these recommended books will provide parents, educators, and professionals the tools that they will need in order to properly guide those who are affected.  
There are plenty of good resources online, but they are somewhat too general for what parents and educators need in order to help these kids and adults affected by autism.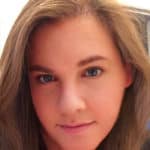 Miriam Slozberg is a Canadian author, blogger, and mom to 2 kids. One had combined autism and ADHD. After years of trialing different forms of therapy, she learned how to best support her son. She writes on publications such as BabyGaga.com. She also is a mental health advocate as she lives with ADHD and has experienced depression.
Reference