This article is evidence based, verified by Dr Asha Ramesh, Dentist.

Children with autism spectrum disorder (ASD) may require braces to straighten their teeth. But, we always wonder if it is worth the trouble of going through a dental visit. The barriers can be behavioral changes, motor skills, or anxiety in these children. Similar to obtaining any other milestone, coupling your child's needs with careful planning can make orthodontic treatment, a reality!
What is Orthodontic Treatment, and Does Your Child Need It?
In orthodontic treatment, appliances correct the teeth position and improve facial appearance. A sensory smart orthodontist/dentist can help you in deciding whether your child requires the treatment. They check the jaws as well as the teeth and tell you where the problem lies.
It is always safe to ask them questions about the treatment and the expectations for you and your child. You can also ask if specific invasive procedures can be postponed to when your child is more mature to handle the demands of the treatment.
Sometimes, if you feel that the child may not cooperate with the treatment, then deferral is better than attempting to proceed, which may pose more risk. A frank talk with the dentist about your son or daughter can help in deciding proceeding with the orthodontic treatment.
Choosing the Right Orthodontist
The smart sensory orthodontist or pediatric dentist specializes in treating children with special needs, and they have many tricks up their sleeve to make the treatment comfortable for you and the child. Also, it is best to find out if they have worked with children with ASD.
Some dentists may be on the learning curve, and respectful of the sensory differences, and they can prove to be the right choice. They can also accommodate the children by making the appliances more manageable for them.
The dental care for children with ASD will be different, and it requires the dentists to spend extra time on them. Generally, the appointments will be shorter and in the mornings. The children may feel anxious with longer wait times. The patients may not feel stressed when longer appointments get split into multiple visits—the pre-visits focus on orienting the child towards the dental setting.
The next visits can assess the patient's confidence and the compliance level towards the treatment. It also helps if the support staff such as the dental nurses have some form of training in handling children with ASD that can ease the
What Can You Expect in an Orthodontic Appointment?
Pre-visits
Children with ASD are visual communicators and respond well to pictorial representations. 'Tell-Show-Do' technique consists of objects or pictures of dental instruments, equipment, or procedures that can help in introducing the patient to the dental setting.
This structured visual guide or storyboard can be used at home by parents or carers daily for at least one or two weeks before the appointment.
'Makaton' is a popular language program used in ASD children, and it employs symbol sentences for an enhanced visual learning experience. The dentist can also teach phrases like 'open your mouth' or 'sit on the chair.' They can help the patient in getting acquainted with the operatory room.
Appointments
The dentist records a thorough medical and dental history along with motor ability or behavioral barriers to treatment. Communication is the key in treating children with ASD and simple sentences like 'I will be checking your teeth to see if they are good' or 'I am going to put a mirror in your mouth for checking your teeth' can help in letting them understand what is being done to them.
Parents or carers need to give plenty of information to their children and stay next to them for easing anxiety.
The patients can be hypersensitive to light or noise that is commonly found with dental procedures. The dentist can experiment with soothing lighting or relaxing background music to put the patients in a comfort zone while performing the procedure.
The children can also be treated in a private room or during a quiet part of the day to relieve them of discomfort. 'Head-Mounted Displays' or HMDs can use images for distraction in ASD patients while performing the dental procedure.
A word of caution is that these HMDs with flashing images cannot be used in ASD patients prone to seizures. The dentist may consider alternatives (mild or none) as the taste or smell of mouth rinses/chemicals can be overwhelming to the patients.
Desired behaviors receive 'positive reinforcement' in the form of thanking or verbal appreciation. This can motivate the ASD patient to perform repetitive tasks that they are familiar with in their behavior pattern. These behavior management techniques establish a successful relationship between the patient and the specialist.
Sometimes, the dentist may consider conscious sedation or general anesthesia

when patients need complicated treatments.
What Are the Best Ways to Help Your Child with Orthodontic Treatment?
As parents or carers, we can do our bit in making this journey smooth for our children. Take your time to communicate the sensations that your child might feel during the procedure or how long the treatment might last.
For example, if a mouth impression has to be made, letting your child know about which tray might be inserted first (top or bottom) and how many seconds it has to stay in the mouth can make them feel at ease. You can also ask your child to communicate using hand signals when he/she feels discomfort or needs a break during the procedure.
You can desensitize the areas around your child's mouth by gentle vibration or massaging strokes. This can prepare their mouth, tongue, or lips for untoward or unpleasant sensations during the dental procedure. Patience is a virtue, and it is essential in this dental journey for you and the child.
It takes a lot of time for children with ASD to tolerate dental/orthodontic treatment procedures, and we must give them extra time for coping. We can also model patience and cooperation that can motivate the children to emulate those qualities.
As parents or carers, we have to be understanding of the unique pain tolerance level of our children. Sometimes, we may expect our child to feel distressed with procedures like drilling a cavity or placing a metal band. But, they may react differently to numbing sensation produced by a local anesthetic.
We must plan for a reward following the dental visits because it can build their confidence rather than punishing them for their anxious or uncooperative behavior. Talk through what your child went through and try to understand their feelings, which can help in making future appointments easier.
Home-care During Orthodontic Treatment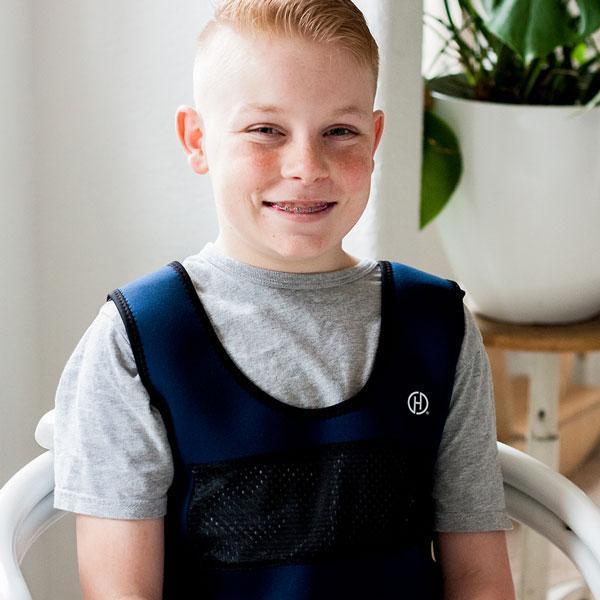 The dentist or dental care professional gives home-care instructions for your child undergoing orthodontic treatment. If you don't already help with the brushing, it is an excellent time to start with the orthodontic treatment.
The key to successful orthodontic treatment lies in good oral hygiene practices. It can prevent adverse problems such as tooth decay or gum disease that can complicate the orthodontic treatment.
Braces
The conventional braces are attached to the teeth, and it may take a while for children to adapt to the appliances in the mouth. The parents or carers should be aware that there can be sores, and the children may feel the instruments to be 'foreign.' You should ensure to clean the braces for the prevention of any gum or teeth-related problems.
Tooth brushing & Flossing
The dentist prescribes an orthodontic toothbrush, either manual or powered. Some powered toothbrushes are kid-friendly because of the in-built timer and gentle cleaning of teeth. The recommended tooth brushing duration is two minutes.
Some brushes have different head sizes to accommodate cleaning during the critical developmental phases of the children. You can use a fluoridated toothpaste to protect the teeth from tooth decay.
Also, you can try to use a modified floss holder for cleaning in between the teeth

. You should also encourage the children to perform the oral hygiene routine independently and reward their behavior when they progress.
Sealants & Mouthwash
Some patients may not be able to perform adequate oral hygiene, and dentists may advise antimicrobial agents such as chlorhexidine to supplement tooth brushing. Dentists can consider using pit and fissure sealants in high caries-risk patients.
Diet
Avoid hard, sticky, and crunchy foods as it can dislodge the braces. As dietary modifications. Consider frequent water intake, rinsing mouth following medicines, and alternatives to high-sugar and cariogenic food or beverages.
You can opt for colored retainers, expanders, and elastic modules to make your child have fun while undergoing orthodontic treatment. You should help your child during the orthodontic treatment as you must focus on the journey rather than the destination!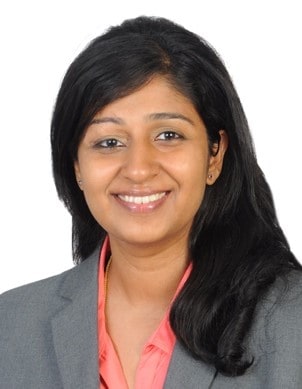 Dr. Asha Ramesh completed her Masters in Dentistry from India and is currently caring for patients in private practice in London, UK. She served a tenure as Assistant Professor in Saveetha Dental College and Hospital, India, where her career in dental research began. Dr. Ramesh has 20 academic publications in indexed journals with international and national distribution. She was an invited 'Keynote Speaker' at the 'World Dental and Oral Health Congress' held in London and at the Global Summit and Expo for Dental and Oral Diseases, Abu Dhabi. Dr. Ramesh is an international and national award-winning researcher in dentistry. Whether completing her research or blogging through Upwork, she aims to share as much knowledge and insight to help our global society.
References
Was this article helpful?