This article is evidence-based, verified by Dr. Ahmed Zayed
Autism in children is commonly showcased through issues with stimuli. The thing is, autistic children are either profoundly affected by external stimuli such as touch, sound, and light, or aren't interested whatsoever. This can, in turn, cause other conditions such as depression and anxiety as autistic children have trouble to develop healthy social bonds.
From what studies suggest, the most common issues that they have been interacting with and communicating with other people. Additionally, imagination seems to be a problem as well, which is the main reason why autistic children simply give up on the possibility of forming healthy friendships.
To prevent your child from becoming completely asocial, spending time with no one but themselves, you will need to invest your time and effort into some kind of therapy. From what studies suggest, the most beneficial kind is the so-called sensory-behavioral or sensory-play therapy that is accessible for anyone and comes with a number of benefits once done right.
But what are the benefits of sensory play for children with autism and how can you integrate it into your child's daily life? Here we take a look at the answer to these questions as well as why you should use sensory play for children with autism. So let's dive right into the answers.
Why Go for Sensory Integration Therapy?
One of the reasons why sensory play may be so effective for autistic children is that it usually doesn't involve restrictions or guidelines on how a specific toy, shape, and object should be used. Autistic children will get to fully explore nature and experiment with a variety of different possibilities that come with those toys.
Not only that but this way, they will become more comfortable with different sounds and textures, thus becoming less-stimuli reactive. By allowing your child to engage in playtime how they would like it, you will be stimulating their confidence and imagination, which can be of great value for developing social and communication skills. The whole idea of using sensory play tables is to give your child an opportunity to learning what they do and don't like.
Additionally, they will be introduced to the concept of actions and consequences, as well as potential teamwork. While some might see sensory play tables as too open for kids with autism, many studies wouldn't agree. Looking at a couple of results, autistic children that were exposed to sensory tables daily over 10 weeks, showed much better results in terms of social interaction and communication than those who weren't.
Advantages of Sensory Integration Therapy
Now that we have explained the concept of sensory integration therapy, and discussed how it might stimulate one's social creativity and imagination, it is time to check out the few benefits that are usually connected with it:
While apparently efficient for kids with autism, sensory integration therapy has proved to be great for kids that don't suffer from this condition as well. A common benefit for both cases is brain development that results in better nerve connections. These will motivate and allow your child to get on and efficiently complete more complicated games and tasks.
This will not only improve their ways of dealing with different stimuli but also motivate them and give them the much-needed confidence for handling unpleasant situations, anxiety, or triggered excessive behavior.
Given the open-ended and highly-interactive environment that is connected with sensory integration therapy, it is safe to say that it is incredibly effective when it comes to supporting language development and cognitive growth.
Whether your child has nonverbal autism or has issues with talking their emotions and feelings through, this type of playtime will boost and motivate them into speaking or at least communicating through cards and expressions. Not only this but with as different toys and stimuli are involved in this type of therapy, your child will get to develop fine motor skills and also be introduced to problem-solving and analytical thinking.
Last but not least, being exposed to other kids and different social situations, sensory integration therapy can be quite good for getting over social anxiety and successfully interacting with others.
Another scientifically proven benefit in autistic children that have been involved in sensory integration therapy have done much better when it comes to memorizing certain objects, shapes, and textures.
This type of open-ended treatment goes a long way for memory functioning and development. Additionally, it can also contribute and aid children to have a better attention span and focus, which is usually lacking in autistic children.
Not to forget, sensory integration therapy has a clear calming effect, mostly because your child becomes more comfortable with all sensors that were unknown beforehand. Also, as it involves a lot of time playing, your child will be tired once the sensory integration therapy is over and then be able to get a good night's sleep. Thus, it is ideal for calming frustrated children with excessive behavior patterns.
Last but not least, it is one of the best methods of introducing your child to a variety of concepts and sensory attributes, including what is cold, hot, wet, and dry. Not only will your child get to have a lot of fun and become more comfortable with what is around them, but they will also get to learn about how a particular attribute affects their state. So, bearing this in mind, sensory integration therapy really is an effective treatment for autistic children.
Conclusion
It is safe to say that while autism can be quite challenging, you shouldn't give up just yet. There are several efficient treatments that you can use to help your child get over the social and communication issues, and become more comfortable with the world around them. Sensory integration therapy certainly is one of the best methods there is. It has several benefits related to improved social interaction, better communication, and overall cognitive function.
To see Sensory Integration Therapy in action, check out the news clip below:
Click here to read about art therapy for children and adults with autism.
References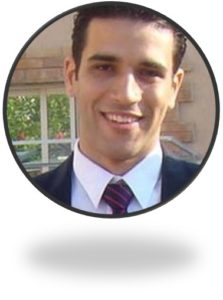 Dr. Ahmed Zayed, MD holds a baccalaureate of Medicine and Surgery. An avid contributor to the Huffington Post and Chicago Tribune, Dr. Zayed believes in providing accurate and accessible information to general readers. With years of writing and editing content in the medical niche, Dr. Zayed likes to think of himself as a man with a mission, keeping the internet free of false medical information.
⚠️Covid-19 Update⚠️
We understand as parents or carers of special needs children, you want to rest assured that your child feels safe and secure during times of uncertainty.
For the latest US news on the coronavirus, please check CDC Prevention.
As of 06/28/2020 the Centers for Disease Control and Prevention recommends using a cloth mask and regularly cleaning and sterilizing it (a washing machine will suffice).
Currently there are washable and reusable masks in stock here.
Was this article helpful?