This article is mommy approved by Miriam Slozberg, mother of two

.
Bedtime is challenging enough for kids on the autism spectrum and the parents! One thing you want to make sure when it comes to helping your child with autism getting a good night's sleep that he or she desperately needs, as do the parents, is if the pajamas being worn are ideal.  
That means the pajamas that your autistic child is wearing must be sensory-friendly so that you can keep him or her comfortable and be more willing to get to bed. There are three things to keep in mind when it comes to finding the right type of pajamas for children with autism.
Safe Sleep Systems is supported by its audience. When you purchase through links on our site, we may earn an affiliate commission, at no additional cost to you. Learn more

.
Pajamas for Sensory Seekers and Kids with ASD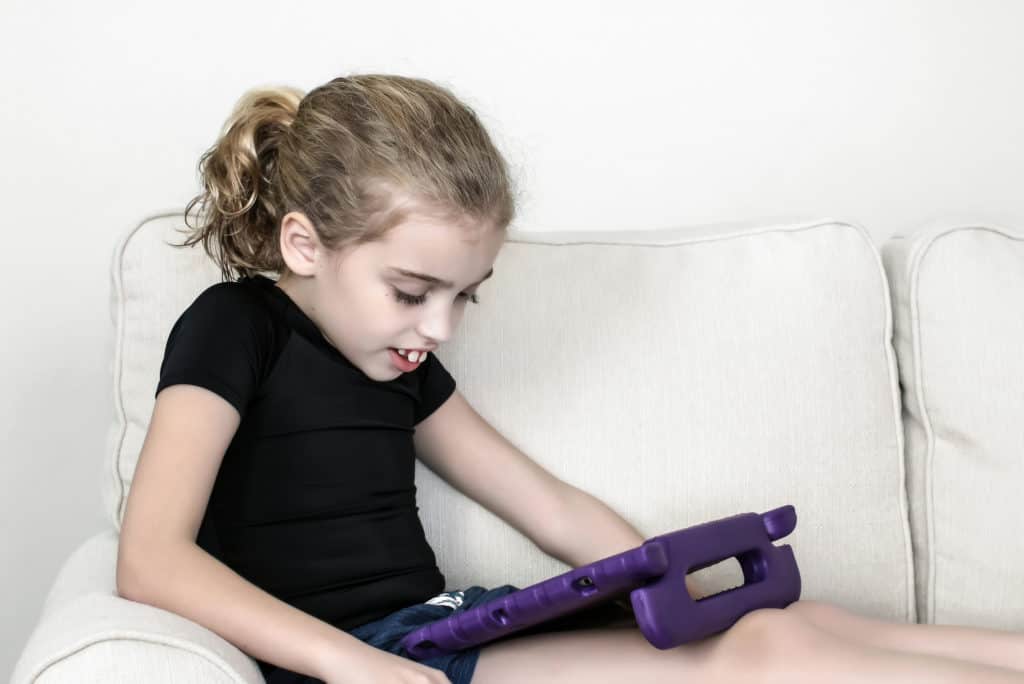 Smooth and soft fabric
You may not see what the big deal is when you are wearing clothing or pajamas that are of different types of fabrics. However, your child with autism most definitely notices the difference when it comes to materials that are hard for the child's touch, which may feel like itchy wool if the fabric is not.
That can cause many sensory problems that will disrupt his or her ability to fall asleep. This is why fabrics that are smooth and soft such as cotton or fleece, are the best considerations when it comes to finding the right pajamas for the autistic child. 
Seams, tags, buttons, and zippers must not be on the pajamas
You may also not think that buttons, seams, and zippers are also not a big deal. But for children and individuals on the autism spectrum, it is, and it can be distressing to them.
Neurotypical individuals will often find tags annoying, and with that said, for children with autism, cards may feel torturous. This is why pajamas and clothing, in general, must be free of seams, tags, buttons, and zippers.  
Colors matter
Never consider getting bright neon-colored pajamas for your kids with autism. The best thing to do is choose plain, neutral, soft, and pastel colors. You also don't want to get pajamas that have patterns that stand out, such as stripes or polka dots, as that can easily disrupt the child.  
Compression pajamas may help
It is a known fact that compression clothing has benefits to children on the autism spectrum as the pressure can provide sensory relief. Compression pajamas are an excellent option to keep in mind when shopping for pajamas for children with autism.  
Think non-toxic
Look at the materials and dyes that the pajamas are made from. These pajamas should be made with all-natural materials. Toxic dyes can be irritating to the child's skin.  
Now, let's look at some pajama options for children with autism that are highly recommended: 
Benefit Wear One-Piece Anti-Strip Jumpsuit
The reinforced pockets and zipper at the neckline will help you teach your child independence and redressing skills while maintaining safety, modesty, and dignity.
The One-Piece Anti-Strip Jumpsuit with reinforced zipper, ribbed leg band, and breast pocket is specifically designed to prevent children's removal of clothes. This jumper has a unique back zipper that goes from the neckline down through the waistband. The jumper also features 3/4 length sleeves and short anti-strip sleeves: perfect for daycare or school settings where it may be difficult to monitor your child's clothing needs constantly.
Moon and Back Boys Girls' Pajama Set PJS, Organic Cotton 
Last update on 2023-11-15 / Affiliate links / Images from Amazon Product Advertising API
These pajamas by Moon and Back, both parents

and children with autism love because of how soft and comfortable they are. They are made of soft organic cotton and do not have any non-toxic coloring, so that will not leave any types of toxins on the skin.  
It features a pull-on closure. These pajamas are also stretchy and do not have any elastic, which is a stressor for the child. This is a 2-piece pajama set that can come in a variety of colors, which means parents of children with autism will want to choose light and neutral and soft colors. There are no patterns on these pajamas either.   
Last update on 2023-11-15 / Affiliate links / Images from Amazon Product Advertising API
Avauma Toddler Boys Girls Jammies 
AVAUMA Baby Boys Girls Pajama Set Kids Toddler Snug fit Ribbed Sleepwear pjs for Daily Life Style...

AVAUMA Think Baby's Life First - We choice best material to give babies comfort daily life. We try...
COMFORTABLE FABRIC - This stylish pj set is a perfect blend of multi-functional style and comfort...
SIMPLE AND LUXURIOUS PAJAMAS - The design is Ideal for those seeking a luxurious look. Designer...
Last update on 2023-11-15 / Affiliate links / Images from Amazon Product Advertising API
These pajamas are incredibly comfortable and will stretch without any elastics. Even though they have a stripe pattern on the pajamas, it is so subtle that the child will not be bothered by it at all.
Also though children with autism are good at detecting subtle details

, it is not enough to cause a sensory overload of any kind at all. The sizes these pajamas come in are from 24 months to 6 years of age and are for boys and girls.  
City Threads Snug-Fit Pajamas Set 
City Threads Certified Organic Thermal Pajama Set, Big Boys and Girls for Sensitive Skin/SPD/Sensory...

100% CERTIFIED ORGANIC COTTON dyed with non toxic coloring; pesticide-free, insecticide-free, and...
SUPER SOFT baby rib weave that has a natural stretch for comfort and super soft feel
MADE IN THE USA! Proudly keeping jobs local
Last update on 2023-11-15 / Affiliate links / Images from Amazon Product Advertising API
The City Threads 2-piece pajama set is ideal for the summer to keep kids comfortable as it is available in sizes for children from the ages of 1 to 7 years of age. They are made with soft materials that are stretchy without any elastics at all.
They also provide the snug feeling that kids love as they have a compression-like feature. They are easy to remove and to put on. They are lightweight as well as quite durable.  
One-Piece Anti-Strip Jumpsuit for Children with Special Needs 
This one-piece pajama set for children with autism is an excellent option as even though it features a zipper, it cannot be felt by the child that is wearing it. The fabric that this pajama piece is made from is very soft and will not cause any uncomfortable itching. This may not be your favorite color of choice – but it is effective in keeping your child in pajamas.
Caregivers like this pajama set because it cannot be unfastened by the child that can quickly undress inappropriately. It is effortless to put on and to remove, and this can also be worn as an undergarment with clothing.  
More Than Just Jammies 🌌
Every child on the spectrum should own a few pairs of their own comfortable and comforting pajamas. However, there are fantastic alternative options to help ease your little ones' minds as you both wind down for an evening before bed.
A compression vest, while it may not sound warm and fuzzy, is one of the most underrated ways to help a child with autism to settle down. This child feels more at ease both from the compression and added weight – this is called Deep Pressure Therapy (DPT), and studies have shown it to help reduce anxiety levels

.
Harkla, a small and dedicated company that designs excellent products for special needs kids, has the perfect compression vest for your child. This can be especially important during times of isolation in 2020 when your child will be home all day. Not to mention, it's high-quality, easily washable, durable, and allows room for your child to grow.
Grab your compression vest directly from Harkla

, and for a limited time only – get an extra 5% off with code: HarklaTake5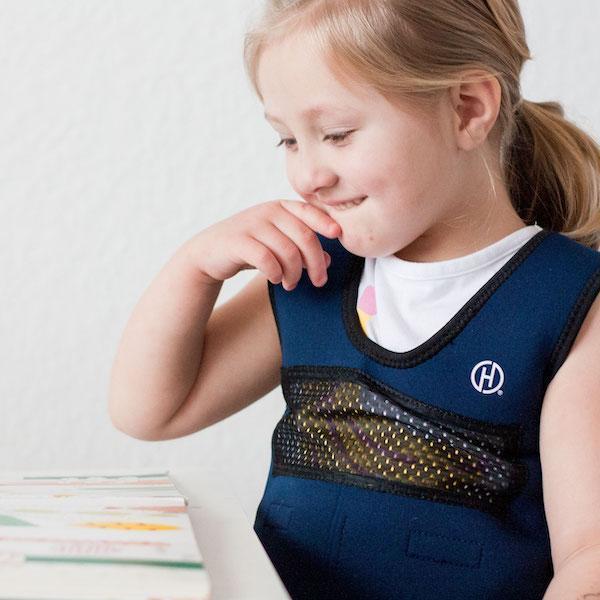 We've also covered Harkla's sensory swing

, and weighted

blanket.
Wrapping Up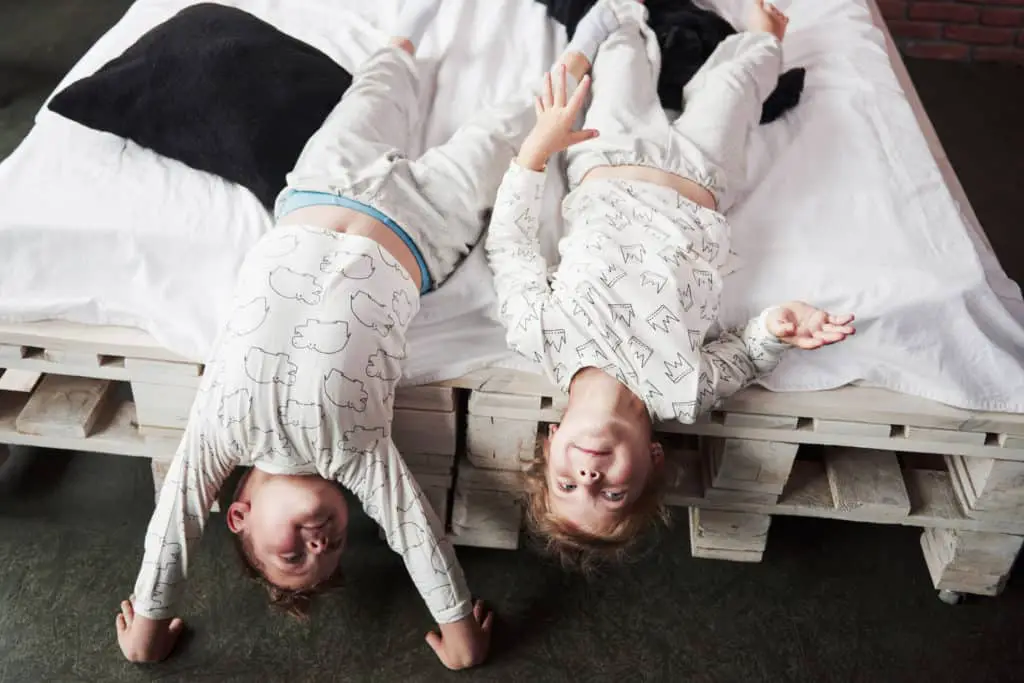 Those are some of the best options when it comes to finding the right type of pajamas for kids with autism, especially if they have sensory issues. However, not all autistic kids have sensory processing issues.
The essential points to remember when choosing the ideal pajamas type are that they are soft, seamless, free of elastics, don't have patterns that will stick out, and are made with non-toxic materials.  
And if you find one type of pajamas that are well-taken by the child, you will want to get multiples of the same kind. Be sure to get sizes that are above as well since it is quite likely that your child will want to keep wearing that specific type of pajamas. And it is a known fact that children with autism do get attached to items.  
Wearing a weighted vest can help calm your little one before bed too, but make sure they take it off before falling asleep.
You also want to make sure that you have extras of the child's favorite pajamas on hand just in case the one that he or she is wearing happens to rip. However, with the examples of pajamas that were given, it is highly unlikely that should be the case. They are all of the excellent qualities that should be lasting you a long time!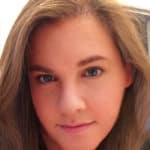 Miriam Slozberg is a Canadian author, blogger, and mom to 2 kids. One had combined autism and ADHD. After years of trialing different forms of therapy, she learned how to best support her son. She writes on publications such as BabyGaga.com. She also is a mental health advocate as she lives with ADHD and has experienced depression.
References 
Was this article helpful?