Many parents choose to use pack and play bassinets for the convenience and mobility these alternative cribs provide. A pack and play bassinet can be used as a primary sleeping option or temporary crib when the baby stays at grandma's house. However, many new parents are unsure whether or not their pack and play bassinet requires sheets.
Pack and play bassinets do need sheets for a few reasons. Using sheets on your pack and play will make cleaning a cinch and provide a more safe sleeping environment for your baby. Sheets are also less irritating on your baby's skin than the synthetic material of the bassinet itself.
In this article, we will examine why your pack and play bassinet needs sheets, determine whether or not a standard crib sheet can work with these handy collapsible cribs, and take a look at some different pack and play sheets options. Read on for all your pack and play bassinet questions.
At Safe Sleep Systems, we're supported by our audience, and we thank you. We may receive compensation if you purchase products or services through the links provided at no additional cost to you. Learn more.
Mess Machines
If there is one thing that every parent can tell you about infants, it is that they are messy. Whether it is dribbling food, spit-up, or diaper leaks, parents continually clean up after their little ones. This is why it is essential to use a sheet in your pack and play bassinet. 
The mats that serve as the mattress in your pack and play bassinet are made of various materials, most commonly supportive foam and vinyl. While they are relatively easy to wipe down, they are not machine washable, making your baby's messes a pain. The easiest solution? A fitted sheet.
Having a few sets will allow you to rotate soiled sheets and keep your baby fresh and clean with minimum effort. With a sheet on your pack and play, when your baby makes a mess, you can toss the dirty sheets in with the rest of your laundry, and you are good to go. 
Without a sheet, you would need to take the time to remove the mat, wipe it down, dry it, and then fit it back into the bassinet. All while trying to keep your baby asleep.
The Key to Comfort 
Another universal characteristic of babies is their soft and sensitive skin. Keeping your baby comfortable is another reason to use a fitted sheet in your pack and play bassinet because if your baby isn't comfortable, they won't sleep, and if they won't sleep, neither will you.
Pack and play mattresses come in various styles and materials, and while most utilize hypoallergenic and safe materials, they do not all provide the same comfort level. While many adults use any number of materials for bed sheets—flannel, synthetic, and satin are examples—for babies, good old-fashioned cotton is the undisputed king.  
Cotton is naturally hypoallergenic, easy to clean, and famously soft. Using a 100% cotton sheet on your pack and play bassinet will ensure that your baby's sensitive skin is well-taken care of, leading to better sleep for you and the baby. 
Will Any Sheet Work?
Many parents ask when they are looking for the perfect sleeping arrangement for their baby is whether or not any sheet will work for their pack and play bassinet. 
The answer is no, and not for the reasons you may think.
You should get a fitted sheet designed for your specific pack and play bassinet because the sheet's size is a matter of your baby's safety. These collapsable bassinets are smaller than more traditional cribs, so the fitted sheet designed for a crib will not correctly fit the mattress in your pack and play.
The oversized sheet can lead to a dangerous situation. The extra material can become loose enough for your baby to become wrapped up in the fabric and potentially be at risk of asphyxiation. To ensure that this never happens, be sure to get a fitted sheet appropriate for the size of your pack and play bassinet. 
What Sheets Will Work?
Most crib sheets are designed for the larger and much thicker mattresses used in these traditional baby beds. The mats in pack and play bassinets are much thinner, so a different size sheet is required. 
A sheet that is around 39" x 27" will fit most pack and play bassinets. Here are a few of the top-ranking sheets that have generated positive reviews on sites like Amazon:
Pack n Play Playard Sheet Set
Kids N' Such Pack N Play Fitted Sheet Set for Pack N Play Mattress Pad, 2 Pack
🙌🏻 RIDICULOUSLY SOFT. Rid your nursery of thin, scratchy cotton and enjoy these silky-soft, Playard Sheets, including Graco Pack 'n Play, that will keep your baby cozy and comfortable.
🤱 DON'T MISS A MOMENT. Easily swap out the dirty sheet and toss it in the wash. Our convenient 2 pack of high-quality playard sheets will last wash after wash so messes are no longer an issue.
🧺 NO MORE TUG-OF-WAR. We've done the work for you to ensure our universal fit sheets will fit any playard or Pack N Play mattress up to 5" deep - including foldable/ collapsible mattresses.
These 100% jersey cotton sheets are designed specifically to fit all pack and play bassinets. Soft, machine washable, and with a cute design that is great for boys or girls, these are an excellent choice to accompany your pack and play bassinet.
TILLYOU Jersey Knit Pack N Play Fitted Sheets
TILLYOU Stretchy Jersey Knit Pack and Play Mattress Sheet Set, Fitted Soft Mattress Cover for...
Softer & Cozier - To offer the best experience for our customers, we designed our mattress sheets to be thicker and heavier, 170 GSM jersey knit fabric. Compared with other competitors', our mattress sheets offer unique softness day and night, offering a luxury, gentle t-shirt like feeling for exceptional comfort. Wish your little one sleep well and have a sweet dream
Stretch is Important - If you want to have a snug it mattress sheet, look no further. Our stretchy jersey sheets can fit most brands' pack n play, play yard, playpen or portable mini crib (trifold or not), such as Graco, Delta Children, Dream on Me. If you are not sure, tell us what your bed is and we will give you some suggestion
Brand History - Since 1997, TILLYOU has been dedicated to designing and manufacturing high quality baby bedding products. With generations of sourcing and designing experience, we create only safe baby products. All our concern is to bring your baby a warm and cozy nursery room to slumber and dream
Another option that is more affordable but still prioritizes your baby's comfort, these TILLYOU fitted sheets are made of jersey microfiber material that is breathable, hypoallergenic, and designed to fit all pack and play bassinets. The brand has been delivering quality baby bedding since 1997, and all of its products are tested and meet CPSIA requirements.
Graco Pack 'n Play Sheet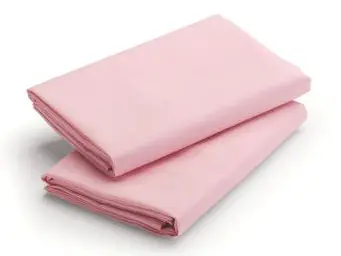 This is a sheet set produced by Graco, a leading brand in baby products that sells their line of the pack and play bassinets and car seats, strollers, and just about every other baby product you can think of. These sheets are an 80% polyester 20% cotton blend and feature SnugFit pockets that ensure no matter how active your baby is, these sheets will remain secure and safe.
Ely's & Co. Waterproof Cotton Quilted Pack n Play Sheet
Ely's & Co. Patent Pending Waterproof Cotton Quilted Pack n Play Sheet | Mini Crib Sheet | New...
Quilted: Your baby will sleep like a dream on this soft and cozy quilted pack n play sheet, manufactured with just the right amount of padding to allow your baby optimum comfort and support.
Waterproof: Pack n Play | Portable Mini Crib Sheet with Mattress Pad Cover Protection. Put your baby to sleep with peace of mind knowing that their mattress it protected from any leaks or spills. Our sheets make for an easy clean up after the occasional accident, just pull the pack n play sheet right off the mattress and throw in the washing machine. Our sheets now have an extra layer of heat protection added to withstand countless of washing & drying cycles
Flexible Fit: Ideal for Standard Pack n Play, Portable Crib and Playard Mattresses up to 5 inches. Dimensions: 27 x 39 x 5 inches
For an added level of protection, this waterproof pack and play sheet set is a great choice. 
Made of 100% cotton with a thermoplastic polyurethane membrane that produces waterproof characteristics without sacrificing comfort, these sheets are also heat protected to stand up to regular washing and machine drying. The extra strength elastic edge ensures that these sheets will stay in place despite tossing and turning in the night.
American Baby Company 100% Natural Cotton Value Jersey Knit Fitted Pack N Play Playard Sheet
This is another affordable option that provides 100% cotton with the security of 4" deep pockets and sturdy elastic edges. This comes in various colors and patterns; there is sure to be a style that fits your nursery's motif. Based out of California, American Baby Company has been providing quality products since 2007 and offers everything for your baby's needs.
GUBOWIN Pack N Play Fitted Sheet Set
These sheets are made of 100% jersey-knit cotton to provide the softness and breathability that will keep your baby sound asleep even on the hottest nights. Machine washable and using extra-strength elastic edges to remain secure, these sheets will fit all standard-sized pack and play bassinets.
Conclusion
Pack and play bassinets provide parents with the comfort of a traditional crib with added mobility and versatility. These collapsible bassinets are also an excellent choice for the way they can grow with your baby: as a newborn, the bassinet option keeps them within arms reach, and as they get older, your baby will remain safe within the larger space of the play-yard.
These mobile cribs are a great option, but they must be used with specially designed sheets for their specific dimensions. Thankfully, several choices on the market will keep your baby comfortable, safe, and soundly asleep. 
References
Was this article helpful?