In today's day and age, just about everything is offered online, even online therapy. With so many different online therapy options, it can be hard to choose one. Today's brutally honest review will be about a specific online service: 7 Cups of Tea–is it legit?
7 Cups of Tea is legit since both the listeners and therapists comply with privacy laws and the company's terms of service, so your information will be safe and secure. The service should not be your primary therapy source but used more as a safe space to unload your stress. 
Mental illness is present in the lives of millions of people worldwide, and it is a topic that should be taken seriously. The way you cope with mental illness should also be taken seriously, which this article will be doing. This review will cover the pros and cons of 7 Cups of Tea and will help you decide if it is a service that will benefit you and your mental health.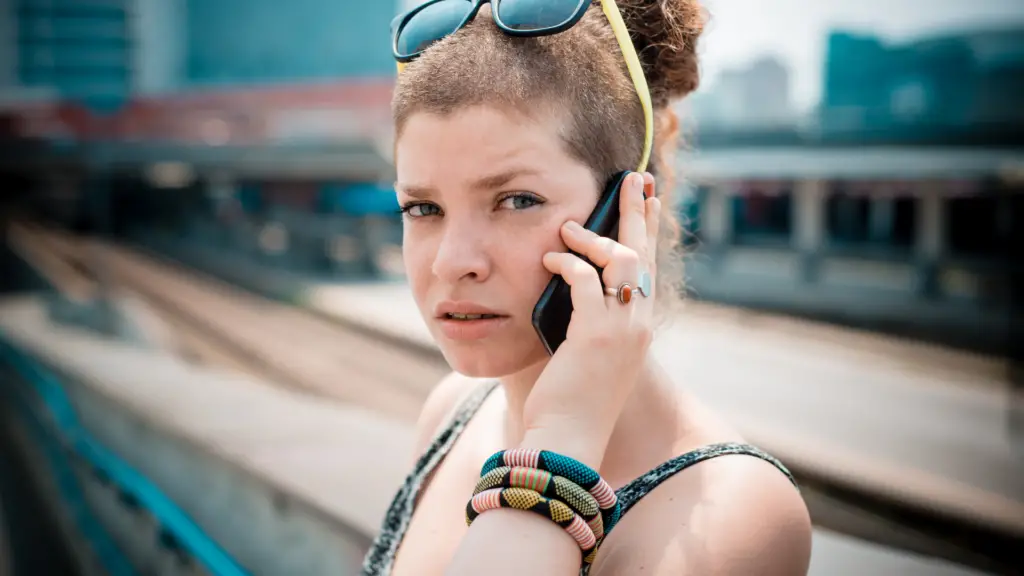 At Safe Sleep Systems, we're supported by our audience, and we thank you. As a BetterHelp affiliate, we may receive compensation from BetterHelp if you purchase products or services through the links provided at no additional cost to you. Learn more.
What Exactly Is 7 Cups of Tea?
7 Cups of Tea is an online platform that provides two different services. One is free, while the other is a paid service. The free service is a listening-based therapy. With this program, you can connect with a listener one-on-one and experience a judgmental free zone where you can talk about whatever is on your mind. This service is available 24/7, and you remain anonymous when you use the chat room. 
The paid service is having access to online therapy with a licensed professional. This service costs $150 a month, but you have access to your therapist 24/7 as well. There are also community-oriented forums and chat rooms that people can use.
Pros of 7 Cups of Tea
There is a free option as well as the paid option
There is certified online counseling available if you need more help
You can use the program both on your computer, phone, and tablet
The platform is easy to use 
You can use the services 24/7
You can remain anonymous while chatting with your listener, or you can choose to reveal your identity 
There are a community group chats and forums you can use 
Cons of 7 Cups of Tea
The listeners are not professionally trained therapists
There is a $150 cost to get online therapy (the service used to be free)
The free service does not replace licensed professional help
The online therapists are still not supposed to give you too much advice, so if you want a more interactive experience, you will need to go elsewhere
The online therapist will only message you twice a day compared to usual hour-long sessions with office therapy 
What Are the Services It Provides?
7 Cups of Tea has a few different services for people from different walks of life. 
Some Listeners Are Trained for Teens Aged 13–17
Not only are there services for the 18+ demographic, but there are services available for teens as well. If you are aged 13-17, you can talk to a trained listener, especially for your age group. 
There are also online forums and communities that teens can chat with others going through the same thing as them. 
There Are Self-Help Tips on the Site
Not only does 7 Cups of Tea provide online therapy and one-on-one chatting, but there are also opportunities to improve your self-help strategies. There are many different tips to help you grow and feel better, and the program will give you new coping skills to use. 
The Paid Online Therapy Provides a Limited Amount of Services
When you sign up for the online therapy sessions, you will get a few more things, but it is pretty limited. After you pick your therapist, you will only be getting two messages per day, five days a week. While you can message your therapist anytime you want, they will usually only reply twice throughout the day. There is also no option to call or video chat your therapist. 
What Is the Process of Signing Up?
Signing Up for a Free Account
Unlike other online listening platforms, you do not have to make an account to try the listening service. You simply have to go to the website, select the free account option, and choose what listener you want to chat with. The listeners will have ratings from other people who have spoken with them. This makes it very easy for you to try before you create a free account. 
Signing Up for a Paid Account
Signing up for a paid account is a little different than the free chatting service. Since it does cost a monthly fee, you have to enter your credit card information upfront. Then, you answer a series of questions and get matched with a licensed therapist. Although, there is a 3-day free trial that you can do with the paid online therapy option. If you do not like the services, you can simply cancel your account. 
What Kind of Digital Platform Does It Have?
7 Cups of Tea's main site is a desktop format intended for computer and laptop use. There is also an app version of the program you can download from the app store and google play. So if you have either an iPhone, iPad or Android, you will be able to download the app. The chat room is straightforward and simple to use and is designed like most other messaging services. 
How Is the Quality of Service?
The main service that would be questioned regarding the quality of service is the free listener service since you are not talking to licensed professionals. The quality can substantially differ since there are listeners from all over the world, and some may not be 100% fluent in the English vocabulary. Although you can choose who your listener is, you will choose one that you think would best suit your needs. 
Since the listeners don't get paid, you know that their full attention is on you and not on the money. Many listeners sign up because that is what they love to do, so you can be guaranteed their full effort most of the time when talking to you. 
Is 7 Cups of Tea Safe and Confidential?
7 Cups of Tea is one of the most secure online chat programs available. Even though they are not certified professionals, the listeners are required both by the law and by the terms of service not to share any client information. The chat rooms are also SSL secured, so all of your data will be safe. Furthermore, licensed therapists are required to be compliant with the HIPAA privacy law. Lastly, 7 Cups of Tea does not take any data from the private chat rooms. 
What Kind of Experience Do the Counsellors Have?
The licensed counselors who work for 7 Cups of Tea are required to be licensed therapists. They all vary in both the kinds of degrees they have and experience. They are not required to give any information on previous experience, but they must have malpractice insurance. 
What Do the Users Say?
Let's take a look at some common things users say about 7 Cups of Tea:
There is a lot of information available about mental health.
There are experts available for many different mental health issues and disorders.
The free service is excellent for day to day stress.
Chatting in the group setting is very comforting and helpful.
Although the listeners are great at lessening how heavy the stress feels, it would be nice to be given advice.
The listeners are very passionate about helping others, and it shows how they talk to their clients. 
It would be helpful for the chat to be better monitored for listeners who do not do a good job. 
It does not eliminate my mental health issues, but it helps the day to day struggles of it. 
Things to Know About 7 Cups of Tea
There are a few things you should know about 7 Cups of Tea before you join:
It does not replace a licensed clinician 
It focuses solely on listening 
Listeners are only trained for listening, not counseling 
The main takeaway is that the free service is not meant to be your only source of therapy. It is intended to be a supplement. 
Frequently Asked Questions
How Much Does Other Online Therapy Programs Cost?
On average, office therapy can cost around $75 to $200 an hour. Most online therapy costs about $150 to $200 per month. So 7 Cups of Tea is pretty average compared to other online services. 
How Do I Delete My 7 Cups Account?
The service allows you to cancel any time after signing up. Simply go to your profile, and select the option to deactivate your account. There is also additional support available with the help center if you need it. 
Are There Free Online Therapists Available?
While many say that 7 Cups of Tea provides free online therapy, that is not necessarily the case. They provide free listening, but they charge for online therapy with licensed professionals. 
Does Insurance Cover The Therapy Service? 
If you want to use your insurance for the paid service, you can contact your insurance company to see if they will cover the charge for you since there have been many changes lately regarding what services insurance will cover. 
I Need Professional Help: Should I Sign Up for 7 Cups of Tea?
Since the 7 Cups of Tea offer a paid service, some people consider it for their source of licensed therapy. Is it a good option, though, if you need professional help?
7 Cups of Tea should not be your first choice for online therapy if you can afford other options. Since it is offered for $150, you should find other services for the same amount, which we will look at later. Let's take a look at a few reasons why it may not be the best choice: 
You only get two messages per day from your therapist.
Communicating strictly through messenger will be hard if you have a severe and specific problem. It could also be frustrating since you have to try and explain your difficulties all through text, while a lot of times, it is easier to explain out loud. 
You never get to interact with your therapist face to face. This can be a big thing when it comes to therapy because a lot of times, the counselor can infer some things from your body language and how you physically interact with them. Even over video chat, they will be able to notice things that they can't through messenger. 
There is no option to give them a phone call or to video chat. 
The communication will also be short and sporadic. You will never be able to have a one-hour session with the therapist, which is often essential to build rapport between the therapist and client. 
Lastly, while there are vague descriptions of what qualifications the therapist needs to work for 7 Cups, you cannot find a comprehensive description of what the therapist needs to work for the service.
What Other Online Services Are There That I Can Use?
Now that we looked more deeply at the paid service that 7 Cups provides let's look at some other available options if you want to sign up for online therapy. 
BetterHelp
If you are looking for an online therapy service that provides many benefits, then BetterHelp will be one of the best options for you. BetterHelp is a bit more expensive than 7 Cups of Tea, coming out at $260/month. However, the site provides many more services than 7 Cups do. Let's look at the services it offers:
Licensed therapists provide therapy.
Messaging is available anytime, much like 7 Cups. However, there is no message limit on BetterHelp. It will work a bit like email so that the messages won't be instant, but it will be unlimited. 
There are live chat sessions available through the messaging platform. This means there will be scheduled times where you can chat with your therapist in real-time through the messaging app. 
Unlike 7 Cups, BetterHelp provides both scheduled phone sessions and video sessions. That way, you will be able to have more in-depth conversations with your therapist, and they will be able to get more information about you from your body language and voice. 
You can view your counselor's full schedule and pick times that work best for you. 
There are over 150 modules and digital worksheets that will supplement your online therapy sessions. 
You can join group sessions and seminars throughout the week that is led by trained professionals. 
There are over 3000 therapists you can be matched with based on your demographic. 
You can easily get matched with another therapist if you are unhappy with your current one. 
Lastly, you can use the service from your laptop, computer, phone, or tablet. 
ReGain
ReGain's plans start from $260/month, and the therapy focuses on couples and relationships. The plus side of this is that both partners don't need to be available for all sessions; the therapist can counsel with only one partner most of the time. So if you want couples therapy but are not sure of how the scheduling would be, this would be a good option for you. 
While a lot of the counseling is message-based, you can still schedule phone and video calls. You will be added to a private and confidential chat room, and your partner can be added to it as well, so both of you can talk freely with the therapist. 
Talkspace
Talkspace is the most similar to 7 Cups of Tea. You are matched with a therapist and are instantly added to a private chat room, which will be the primary source of your therapy. It is also worth mentioning that your therapist will only respond once or twice a day, but the messages will be long. Although, unlike 7 Cups, you can schedule video chats with your therapist whenever you need it.
This service costs from $196 to $236, depending on the plan you choose. There are also services for teen therapy and couple therapy. 
We've spent hours comparing Betterhelp with Talkspace in an in-depth review, please click here if you're interested in reading more.
Faithful Counseling
Faithful Counseling is another online therapy service that provides Christian therapy. It can cost from $40 to $70 per week and is billed every four weeks. Like many other companies listed, Faithful Counseling offers messaging, phone calls, and video calls. You can text your private chat any time, and you can easily schedule for live sessions. 
Teen Counseling
Teen Counseling is especially great for parents looking for a therapy service for their teens to use. Your teen will get matched with a therapist, and once you approve, the therapist will start communicating with your teen. 
Services available are live messaging, phone calls, and video calls. Everything will remain confidential unless your teen or anyone else is in danger. The therapist will contact you (the parent) if any of those issues arrive. The price ranges from $60 to $80 per week. 
Online Therapy
Unlike most of the previous services that have been listed, Online Therapy has a variety of tools for its users to use. Let's look at a few: 
Some modules are available in video, audio, and text form. They provide hands-on tools to identify, challenge, and overcome your specific obstacles. 
There are worksheets you can go through. If you are stuck, you can contact your therapist anytime for guidance. 
Every week, you will have 30 minutes of live chat. You can either use messaging, phone, or video. 
Similar to the other services, the chat room is available 24/7. 
The service starts at $39.96 per week. 
I Don't Need Professional Help, But I Want Some Extra Support: Should I Use 7 Cups of Tea?
If you do not have a severe mental illness, but still have the weight of high-functioning anxiety, for instance, 7 Cups of Tea might be an excellent option for you. Let's take a few reasons why 7 Cups is suitable for people who need extra support. 
The Site Has a Welcoming and Warm Environment
One of the most comforting things that can take some stress away is to know you are in a safe environment, even if it is virtually. Many reviewers have raved about how welcoming the online community feels, and this is something that could help just about anybody. If you suffer from day-to-day stress, 7 Cups will provide a relaxing, virtual environment where you can unload all of your worries. 
Every time you open the site, there is even a breathing exercise for you to complete while you wait to connect with a listener. The activities are meant to help those with anxiety, and reviewers have loved that feature. 
You Can Choose How Much You Want to Tell Your Listener
Since the free service does not include chatting with a licensed therapist, there is a bit less pressure to tell your therapist a lot of details about your situation. Your listener is not professionally trained and is not there to fix your problems or stresses. They are there only to listen, so you, as the talker, are free to say as much or as little as you want. 
Even if you decide you do want a listener who provides some productive feedback, there are ways to check the reviews of different listeners to choose one that suits both your wants and your needs. 
The Act of Venting Will Improve Your Mental Health
Dr. Eva Stubits, Ph.D., has said that the act of talking about your stresses can help lessen the load. If you keep it in your system, it can build up and cause you to feel even more stressed. 
So if you find yourself in a busy, stressful environment and don't have anyone to turn to, the services that 7 Cups of Tea will provide will most likely improve your mental health substantially. 
Suppose you struggle with anxiety or general worry, but it doesn't interrupt your life. In that case, you can also try out some workbooks such as The Anxiety and Worry Workbook: The Cognitive Behavioral Solution. 
There Are Forums You Can Join to Get a Sense of Community
Another feature that so many people love is the forum community. You can join any forum and talk with others who know what you are going through. There are forums for many mental illness topics, from anxiety to depression (and many more). 
If you feel comforted by a sense of community, this service will bring you a lot of comfort. You can also talk to others in the forum, which is another form of relieving your stress. 
The Site Has an Interactive Growth Path
On top of the chatbox and forum community, the free service also provides your growth path continuously being updated. As you post on the forums and interact with your listener, you will get badges that show on the growth path section. The reason for this little game is to encourage self-care and get used to practicing healthy habits. 
There Are Opportunities to Be Both a Listener and a Member
If you find that you love the 7 Cups of Tea service, you can be both a listener and a member if that interests you. Usually, the listeners have personal experience with mental illness, so you may be a great candidate to be a listener. 
Especially if you are a student in psychology or any other related field, being a listener can count as part of your volunteer hours and help add to your experience. Being a listener could also raise your mental health since there is something about knowing you are helping someone with their struggles. 
If you are interested in 7 Cups of Tea, check out the video below for a bit more information from the company itself:
Conclusion
7 Cups of Tea is legit. It is safe and confidential since both their listeners and licensed therapists comply with the law and terms of service regarding users' privacy. The chat rooms are also SSL protected, and the company does not take any data from the chat rooms. 
If you are severely struggling with mental illness, 7 Cups of Tea is not the best option as your only source of therapy. Even with the paid therapy service, you will only be getting two messages a day, and there aren't options to talk on the phone or through video.
If you want to use the service as a supplement to therapy or don't need professional help for your mental illness, then 7 Cups of Tea will be an excellent option. 
Here's Why Therapy Is SO Expensive
References