Updated on 04/07/2020.
For many seniors suffering from Alzheimer's or other forms of dementia, fidgety hands are both a sign of, and a cause of, anxiety and agitation.
For many dementia patients, providing a safe, healthy activity for the hands can help calm nerves and reduce anxiety.
Tactile pillows and touch experiences may also help to retain manual dexterity and alleviate boredom.
Adults with dementia may be sensitive to fidget and activity pillows that are too child-like in color and design, so it can be important to please a more mature sensibility.  
And try to choose activity pillows that are suitable for any other medical needs; a person with arthritis may have less dexterity for some activity pillows, while some dementia patients may wrap ties or buckles around their fingers and reduce circulation.
With those needs and precautions in mind, here are some of the best activity pillows for dementia patients

.
Safe Sleep Systems is supported by its audience. When you purchase through links on our site, we may earn an affiliate commission, at no additional cost to you. Learn more

Sensory4u Sensory Buckle Pillow 
SENSORY4U Sensory Buckle Pillow Fine Motor Development Toy Activity - Plus Threading Counting and...

Activity Learning Sensory Pillow Toy is uniquely designed with colorful primary bold colors to...
Perfect for long car rides air planes and church quiet activity, Perfect Car seat and stroller toy,...
Developemental education - Designed to help kids ages 3-12 with fine motor skills and to help with...
Last update on 2023-09-20 / Affiliate links / Images from Amazon Product Advertising API
This buckle pillow by Sensory4u has a wide range of clipping, zipping, threading, snapping, and buckling activities in a compact size.
Although it is primarily designed for children, the vivid colors are bright and friendly without being too toy-like.
It has a soft, plush surface covered with different safe and engaging activities to keep the hands busy.  
The Sensory4u Sensory Buckle Pillow is only 6.3 x 6.3 inches and weighs just a few ounces, so it's easy to take anywhere, carried by one of the buckles or stashed in a bag.
It's a great way to calm anxious hands and promote coordination.  
Reasons to Buy ✅
Wide range of different activities 
Vivid and fun colors  
Plush and soft surface 
Small and easy to transport 
Reasons to Avoid ❌
Surface wash only 
May seem a bit too childish for an adult 
Fidget Blanket by AHI 
Fidget Blanket- Fidget Pillowcase Cover for Those Suffering from Memory Loss and Dementia, by...

FIDGET BLANKET- This small pillowcase will cover a small throw pillow with engaging sensory...
FIDGET PILLOW- This pillowcase covers small throw pillows, so you can keep this available whenever...
CONVENIENT- This memory loss prevention pillowcase can sit right on your lap for accessibility even...
Last update on 2023-09-20 / Affiliate links / Images from Amazon Product Advertising API
Although American Heritage Industries calls this a "blanket," it's actually a pillowcase designed to cover your own throw pillow

(not included).
It's an attractive pillowcase with a wide range of textures and moving pieces, perfect for fidgeting.
It has a zipper, hook-and-loop closure, ribbons, beads, a sliding buckle, and areas that are simply tactile for a soothing touch.  
The Fidget Blanket by AHI will cover throw pillows from 12-14 inches square. It comes in red, green, or blue, although each one has a colorful design.
AHI guarantees quality and stands behind their product with US-based customer support.  
Reasons to Buy ✅
Can be removed or transferred to a different pillow as necessary 
Common decorative pillow size  
Attractive design and color options 
A wide range of activities and textures 
Easy to use  
Reasons to Avoid ❌
Should probably only be surface washed for durability 
Nasco Men's Activity Pillow 
Last update on 2023-09-20 / Affiliate links / Images from Amazon Product Advertising API
This senior activity pillow from Nasco has a masculine design and could be reminiscent of school days and boyhood.
Featuring textures like denim, flannel, and corduroy, it has buttons, laces, and buckles.  
Behind the laces is a vinyl photo frame that can hold a special picture or favorite saying.
The pant pocket has a small coin purse and key ring attached, which can be tucked inside.
This pillow can also be strapped securely to a tray for extra stability. 
The Nasco Men's Activity Pillow measures 22 x 15.5 inches and is 1 inch thick with comfortable padding. It is completely machine washable.  
Reasons to Buy ✅
More masculine design than many senior activity pillows 
Good range of textures and activities to keep hands busy 
The photo frame and zippered coin purse can be filled or changed to add extra enjoyment 
Machine washable 
Can be strapped in place 
Play Pillow Buttons and Beads 
This play pillow from HONTER is small and soft, with a wide range of textures and surfaces to fidget with. It has ribbons, beads, pockets, buttons, and tassels.
There is a soft stress squeeze toy inside, and outside an attached plush toy can be slipped in and out of a pocket.
The muff shape of this pillow also keeps hands warm when inside, which some seniors enjoy.
The colors are rich and vivid, providing visual stimulation as well as tactile stimulation.  
The HONTER Play Pillow Buttons and Beads measures 12.2 x 8.5 x 2.9 inches and weighs just over 6 ounces. It is lightly padded for softness and is machine washable.  
Reasons to Buy ✅
Compact and portable 
Vivid colors and surfaces 
Wide range of activities and sensations 
Interior can keep hands warm 
Machine washable  
The Original Fidget – Aqua & Silver Heart Sequin Pillow Fidget Toy 
This mermaid-style fidget pillow from Little Monkey Fashion is small enough to fit in the hand but offers hours of soothing sensory stimulation.
The reversible sequins are soothing to touch, provide visual stimulation, and create endless patterns.
It has an elastic strap to secure it in the hand while you are playing with it, and the heart shape will remind friends and family of your love.  
The Original Fidget – Aqua & Silver Heart Sequin Pillow Fidget Toy has reversible silver and blue sequins that change as you sweep hands or fingers over them.
It measures 4 x 2 x 4 inches and weighs less than an ounce.  
Playing with this pillow helps to develop fine motor skills, and fidgeting with it can be calming and soothing to the mood.
This manufacturer also makes similar mermaid fabric pillows in a huge range of sizes, shapes, and colors, so you can find the perfect one for your taste.  
Reasons to Buy ✅
Small and lightweight to take anywhere 
Elastic strap keeps it secured in the hand 
Soothing to touch 
An endless array of patterns and variations 
High-quality construction 
Conclusion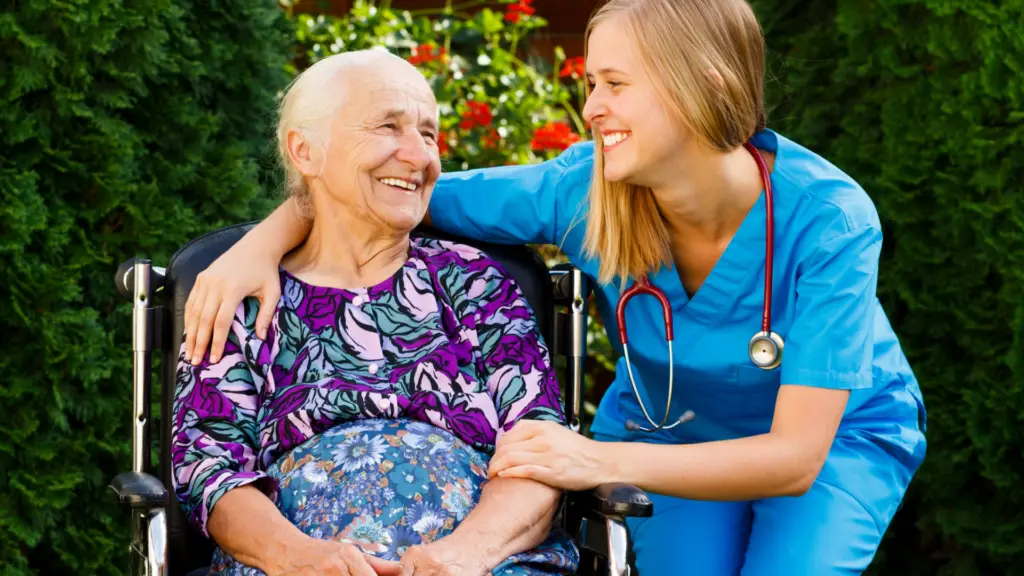 Activity pillows can be a great way to soothe and comfort dementia and Alzheimer's patients, giving their nervous hands a constant source of interest and activity.
These pillows can improve mood, promote focus, and calm anxiety, so they are an excellent gift for a loved one who might benefit from an outlet for their fidgeting.  
How to Reduce Fecal Smearing in Adults with Dementia
Was this article helpful?