Pillows can be a great way to calm, comfort, and soothe children with special needs. Pillows can provide a comforting embrace, making special needs children feel soothing pressure, or provide healthy sensory stimulation and an outlet for restlessness and fidgeting. Here are our top picks for the best pillows for children with special needs.  
At Safe Sleep Systems, we're supported by our audience, and we thank you. We may receive compensation if you purchase products or services through the links provided at no additional cost to you. Learn more.
Best Body Hug Pillows for Children with Special Needs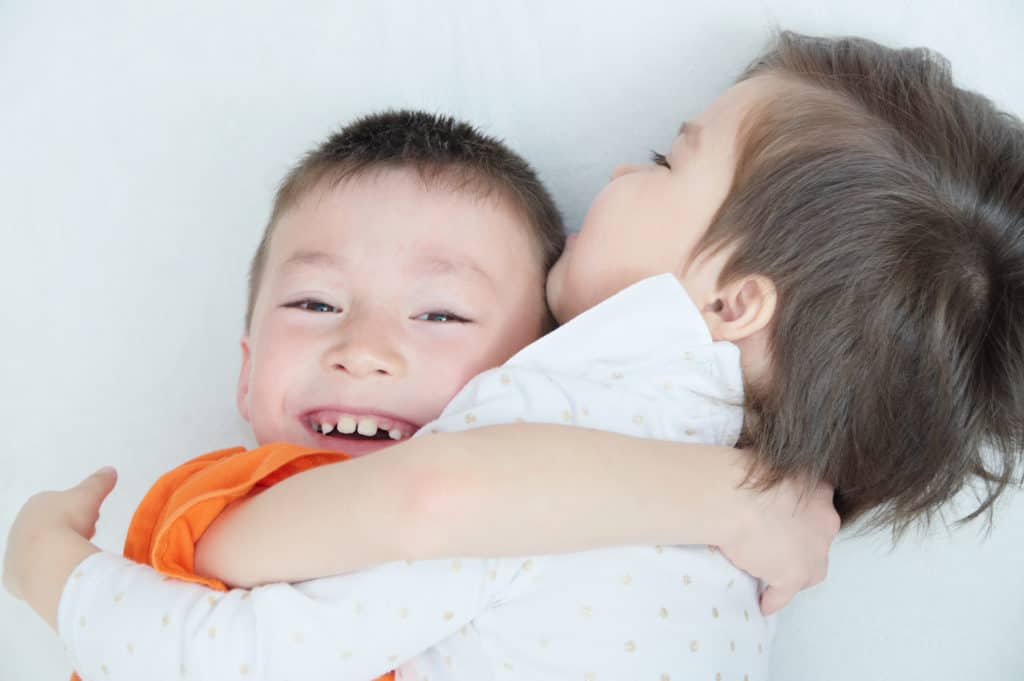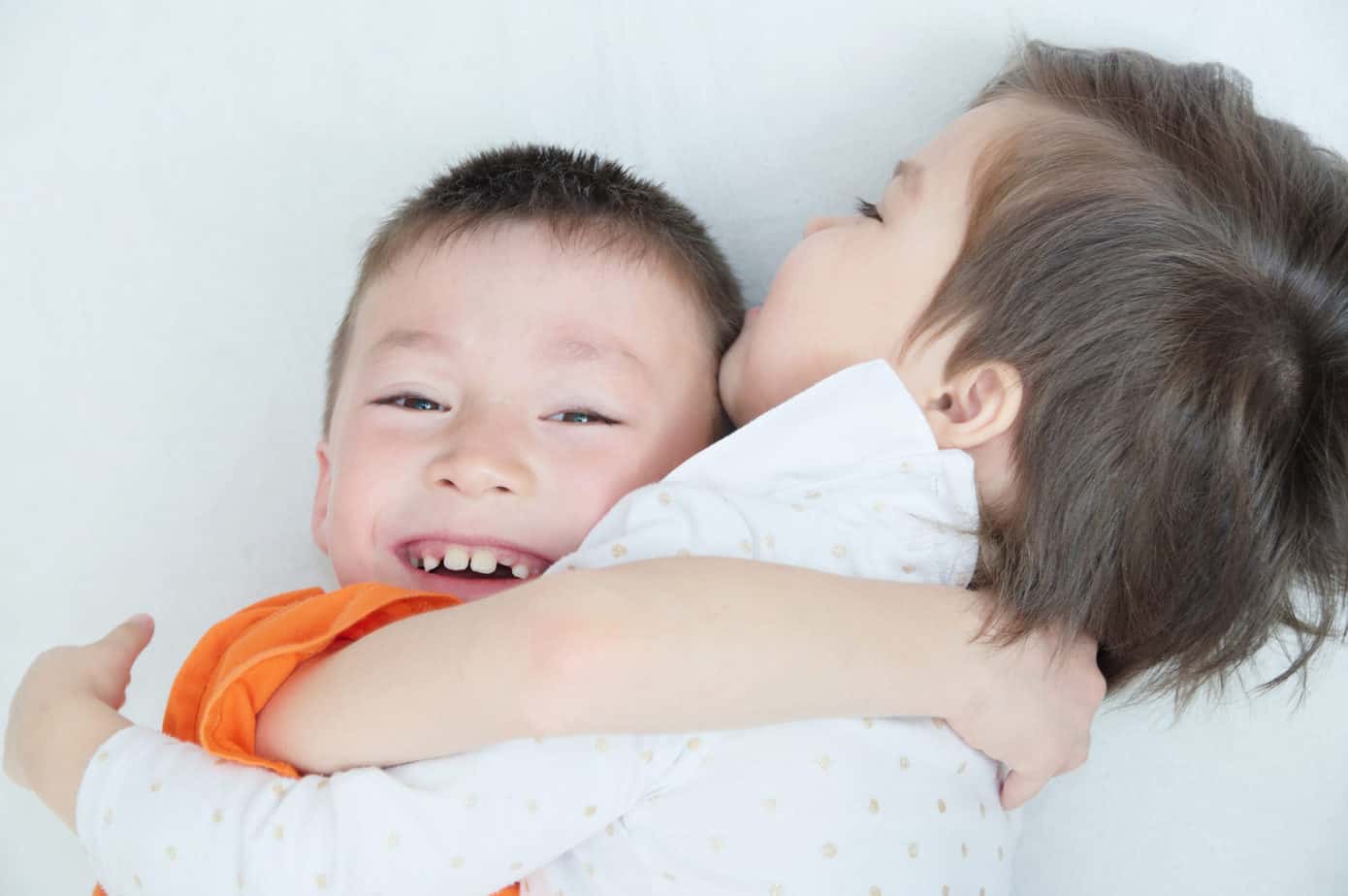 Leachco Snoogle Jr. – Luxuriously Soft Plush Puppy with Zippered Removable Cover 
This wrap-around body pillow from Leachco provides a stable, comforting embrace, and it's also fun and cute. The pillow comes in four fun animal designs, including puppy, bunny, fox, and monkey, to appeal to different children. It's sized perfectly for children, measuring 38 x 23 x 7.5 inches, and is safe for ages 3 and up. It offers 360 degrees of comfort and support. 
The Leachco Snoogle Jr. Luxuriously Soft Plush Puppy with Zippered Removable Cover has a polyester cover that can be easily removed, machine washed and zipped back in place, so it stays healthy and cozy for years to come.  
Pros ✅
Pillow wraps completely around a child's body, for comfortable support on all sides 
The cover is easy to remove and wash 
Cute animal designs appeal to children 
Cons ❌
Not big enough for adults, who will want to snuggle with it too! 
Yogibo Mates Roll Pillow 
This roll pillow from Yogibo is a body pillow with less of a hug, making it easy to use in a variety of positions, and allowing it to better grow along with a child. It comes with fun and playful designs, including alligator, dog, fox, panda, and unicorn. It provides great body support, and the unique Fibead filler gives the pillow long-lasting support that stays cool and doesn't retain heat.  
The Yogibo Mates Roll Pillow has a machine washable cotton and spandex cover and measures 26 x 14 x 8 inches.  
Pros ✅
Provides versatile, comfortable support 
The Fibead fill remains cool in temperature and retains structure over time 
Cute animal designs appeal to children 
Machine washable cover 
Cylinder shape can't be outgrown
Best Sensory Pillows for Special Needs Children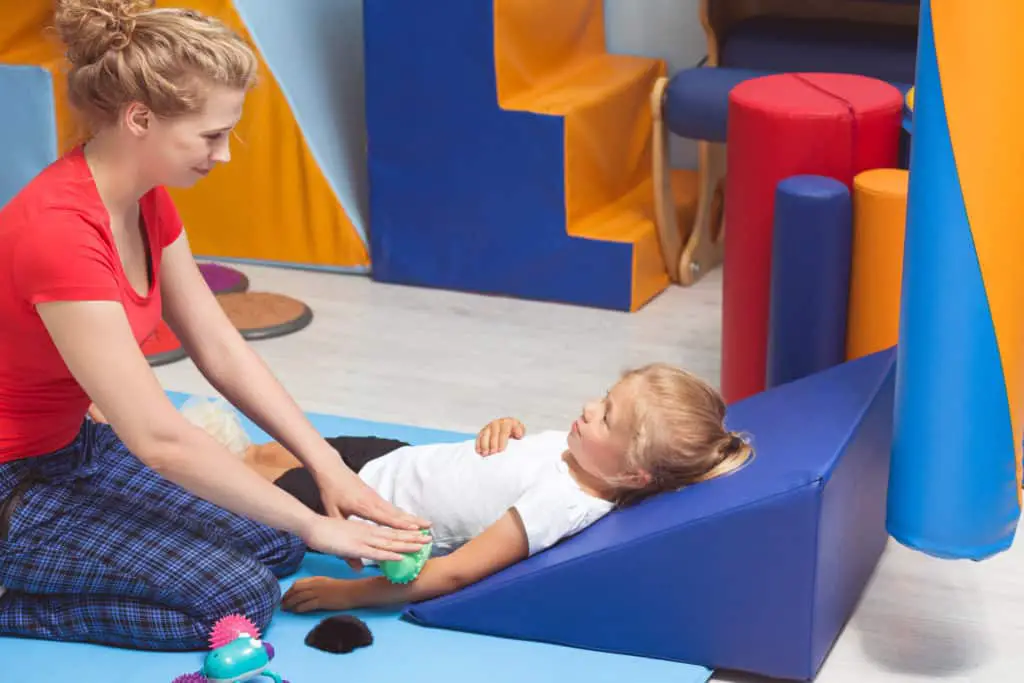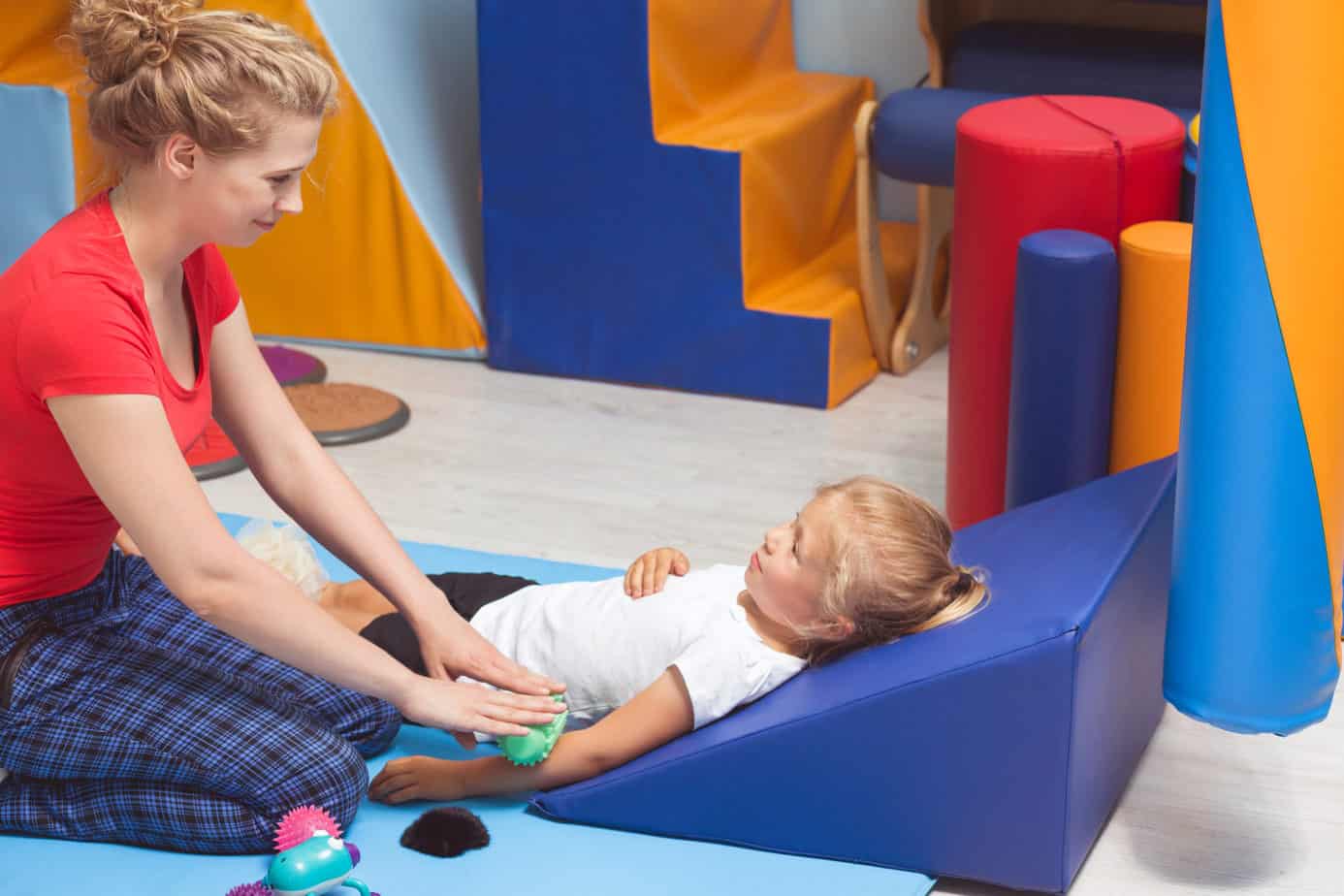 HealthmateForever Pressure Activated Massage Pillow 🌌
This massage pillow from HealthmateForever is battery-powered, and vibrates when squeezed or pressed, for calming sensory input. It has two vibration speeds, or vibration can be turned off entirely for use as a purely decorative pillow. The covers are soft and durable, and the pillow comes in your choice of 11 beautiful colors, including fun animal prints.  
Covers are removable for hand-washing, making it easy to keep clean over time. Since it simply starts and stops with pressure, children with special needs can activate it whenever needed, for as long as needed, with no complicated controls or instructions.   
The HealthmateForever Pressure Activated Massage Pillow measures 14 x 14 inches and is powered by two D batteries. The pillow is filled with foam, and the cover opens for easy access to the battery chamber and control switches.
Pros ✅
No controls or instructions to operate – simply squeeze for vibration 
The cover is removable and washable 
An attractive pillow that can be decorative and functional 
Good range of colors and patterns 
Can provide relaxing massage as well as sensory stimulation 
Cons ❌
The cover needs to be hand-washed 
Dash Sensations Pink Sensory Kids Body Pillow
Dash Sensations Pink Sensory Kids Body Pillow – Ultra Soft Plush Removable Cover – Large 30"...
QUALITY COMFORT: Playtime, naptime and sleep time just got better! Kids can snuggle up to the soothing feel of soft velvet. Your children will love hugging and holding this 30-inch long roll pillow; it's the greatest bedtime buddy!
SENSORY & TACTILE: Do your little ones have trouble sleeping or relaxing? Your kids can cuddle up to the calming feel of this body cushion. Tiny little beads inside the supportive pillow help calm nerves and promote relaxation and sleep.
DECORATIVE & PLAYFUL: It's the perfect size for your child to rest their head or bodies on during story time. It's also makes the perfect decorative accessory for playrooms and adds quality comfort to reading corners or forts.
This sensory body pillow from Dash Sensations has a plush, soft, velvety cover and a flexible shape for support and comfort in a variety of positions. It also has a microbead filling that provides extra sensory input for additional calming and relaxation. This pillow is 30 inches long and 6 inches wide and comes in either soft blue or pale pink color.  
The Dash Sensations Pink Sensory Kids Body Pillow has a removable, washable cover, so it's easy to keep clean. The filling is dense enough to provide firm support, but the pillow is still soft and huggable.  
Pros ✅
Versatile shape provides support in lots of body positions 
Removable washable cover 
Comes in two colors 
Microbead filling for additional sensory stimulation 
Soft, plush cover 
Weighted Neck Pillow for Kids 
This weighted neck pillow from LakiKid is a calming sensory experience, a supportive travel and sleep pillow, and a plush toy all in one. The weight is evenly distributed for soothing, calming pressure that calms fidgets and anxiety. The fun beagle design makes this pillow easy to fall in love with, and it's soft and soothing against the skin.  
The LakiKid Weighted Neck Pillow for Kids is 10 x 8 x 3 inches and is made of durable, non-toxic material. It's machine washable, so you can keep it clean and soft over time. It comes with a convenient carrying bag. LakiKid also supports people with special needs by donating 1% of every purchase to KultureCity.Org. 
Pros ✅
Comfortable neck pillow good for travel or sleep 
An appealing shape of a stuffed toy 
Weighted for even, soothing pressure 
Comes with a carrying bag 
Machine washable 
Made of non-toxic materials 
Part of the proceeds go to charitable causes 
A New Case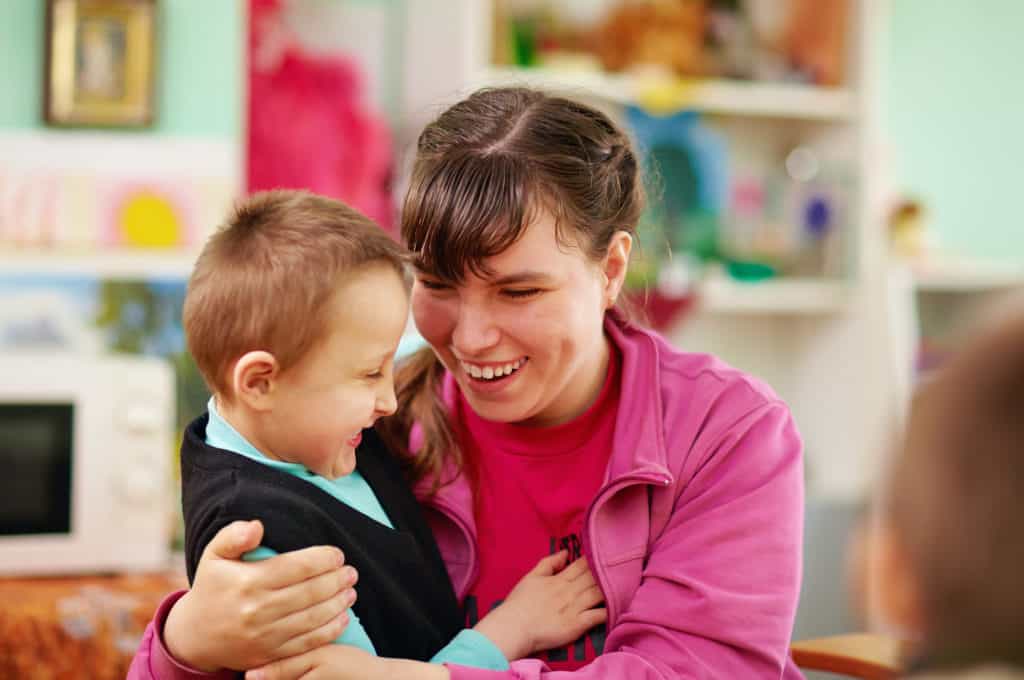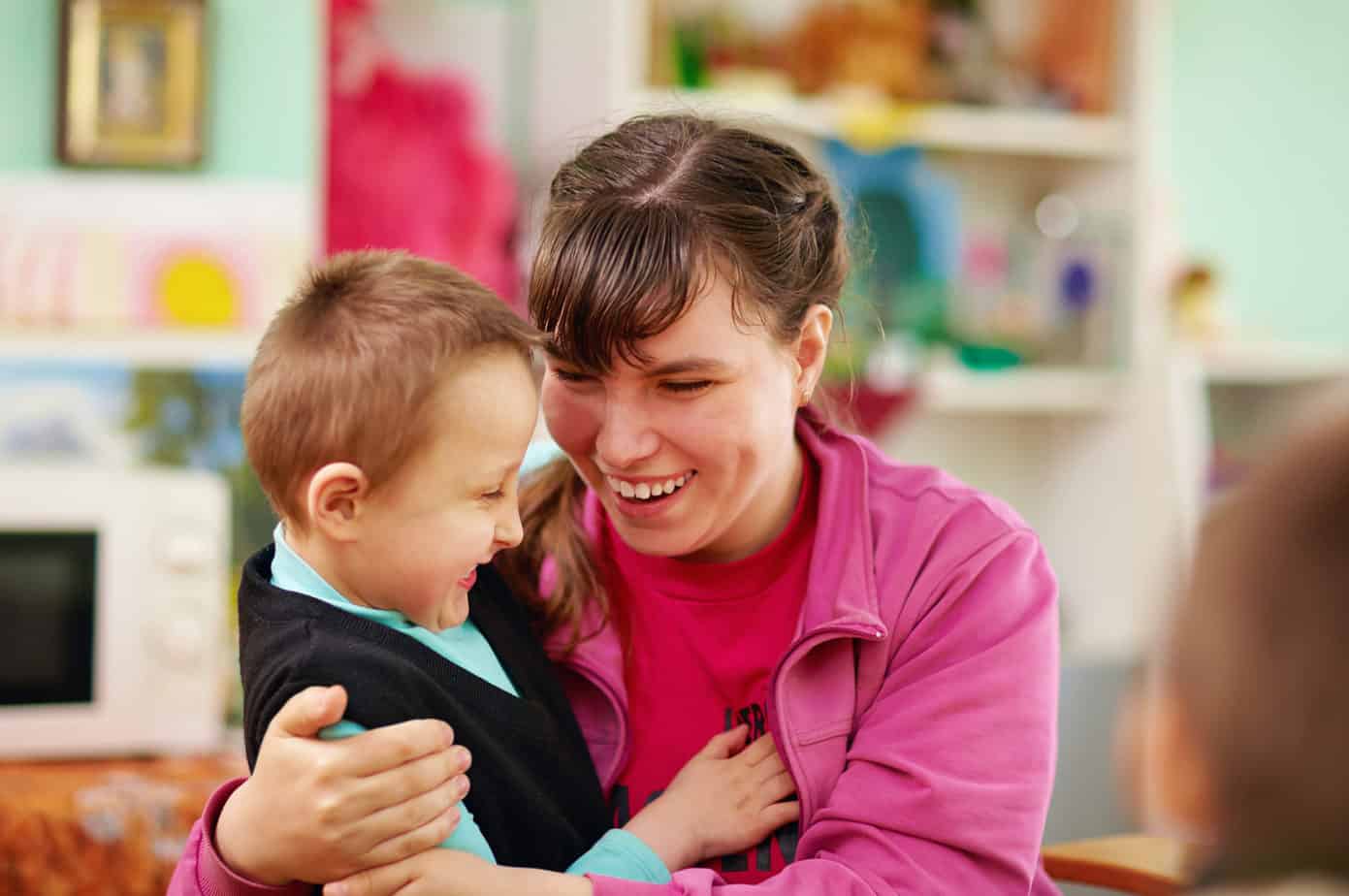 Not every child with special needs will respond the same way to supportive pillows, sensory pillows, or vibrating pillows, but these kinds of devices are frequently shown to calm special needs children. With a calming pillow, special needs children are often better able to focus on tasks, manage anxiety and negative emotions, and sleep more calmly and more deeply.  
Our favorite pillows for children with special needs provide a variety of ways to help soothe, calm, and relax special needs kids and improve their quality of life.  
Was this article helpful?