This article is mommy approved by Miriam Slozberg, mother of two

.
When you are potty training your autistic child

, you know that you will need help from therapists, resources, and you and your child need to be fully ready to start the process. With that said, you also need to have the right tools or apparatus when it comes to potty training your autistic child.  
After researching the best products to have to help with the potty training process of kids on the autism spectrum, we've identified the eight most recommended products are must-haves to help with the journey so smoother. Let's go over those right now: 
Safe Sleep Systems is supported by its audience. When you purchase through links on our site, we may earn an affiliate commission, at no additional cost to you. Learn more

Summer My Size Potty 
Kids on the autism spectrum are visual learners in addition to being rote learners, and their primary area of struggle is abstract thinking, which is why they will not grasp being told about changes without visuals. This means that when they see something, they will understand it. And the Summer My Size Potty looks like a real toilet, which will help make the transition easier.  
Kids with autism will not transition well if they are using a potty that does not look enough like a real toilet. This is one of the biggest reasons that this particular potty is highly recommended. It also features a flush sound that sounds like the real thing, which is also helpful. It features a wiping area that is built-in, which will help minimize messes as well.  
It features a splash guard for boys, and this potty is also very easy to clean for the parents.  
Sale
Summer Infant My Size Potty, White - Realistic Potty Training Toilet Looks and Feels Like an Adult...

REALISTIC DESIGN – The Summer My Size Potty is the original My Size Potty training toilet, and...
CONVENIENT TO USE – This potty training seat is easy for your little ones to use, and makes potty...
FLUSH SOUND – The handle in this training potty features a realistic flush sound to reward a job...
Last update on 2023-09-18 / Affiliate links / Images from Amazon Product Advertising API
ABA/OT Approved Step-by-Step Visual Schedules for Children 
Children with autism and other special needs, as it has been mentioned already are visual learners, which is why this step-by-step visual schedule for potty training is very helpful. This laminated chart that shows each step as far as what to do for training with clear pictures will help the child achieve success.  
The pictures are fun and engaging and will keep the child stimulated. Be sure to place this step-by-step chart on the bathroom wall where the training will be happening.  
Potty Training! ABA/OT Approved Step-by-Step Visual Schedules for Children. Ideal for Autism or...

INDEPENDENCE* With our easy to follow step by step laminated chart children can follow along with...
CONFIDENCE* Is built when your child can accomplish their own self care and complete tasks. Parents...
FUN & EASY* With colorful fun pictures your child will enjoy learning and participating in what used...
Last update on 2023-09-18 / Affiliate links / Images from Amazon Product Advertising API
Pneat Good Behavior Chart 
This product is included in this list because it is a great one to have when you are potty training autistic children. Even though it is a chore chart, it comes with magnetic stars, which is a reward for the child accomplishing a goal, which would be the potty training.  
It comes with 51 chores as well as 60 stars that are reusable. With that said, this chart can not only help track

the child's toilet training process, but it can also help to instill positive behaviors such as doing chores and other things that are expected of them.  
However, because this chart shows stars that represent that the child had completed something positive, this is geared more for kids that are higher up on the autism spectrum as far as functionality goes. Even the kids that are on the higher-functioning end of the autism spectrum still have problems with abstract thinking.  
However, they will feel rewarded if they see that the star is by their name and understand why they were guerdoned with it – which was being successful with going in the potty.  
This chart comes with a string and allows it to be hung in the bathroom. It also comes with a magnetic strip if you choose to place it on the fridge. However, when it comes to potty training a child on the autism spectrum, it is the most ideal for putting it in the bathroom.  
Sale
Chore Chart for Kids 51 Chores 60 Stars, Good Behavior Chart, Magnetic Responsibility Chart for Wall...

CHORE CHART: Encourage good behavior with this magnetic tracking-and-reward responsibility chart....
51 CHORES and 60 REUSABLE STARS: 51 chores to cover multiple categories such as Potty Training,...
THICK MAGNETIC BACK: Strong magnet to hold the responsibility chart securely on refrigerator or any...
Last update on 2023-09-18 / Affiliate links / Images from Amazon Product Advertising API
Plastic Visual ASD Now, Next And Later Board 
Because kids with autism find it difficult to think in abstract ways, they must know what to expect in their days

 for reassurance. If they see that they have the time to practice potty training, and after the training, they know they will have lunch or do another activity- that will help ease their anxieties.  
This is why this communication chart uses Mayer-Johnson designed pictures with permission is a must-have for parents while potty training children with autism.  
The chart will show symbols that represent what the child will be doing in a particular block of time. For instance, it will have a picture of a toilet that means it's time for potty training. Then it will have an image in the block beside it of washing hands because that is what they must do after training. And the third image can represent lunch if they are scheduled to eat lunch after the exercise.  
This product is waterproof, durable, grease-proof, and has a durable velcro backing. As long as kids with autism know what to expect after their training session goes, they will be more relaxed about the process.  
Now Next Later Board Chart – Routine Visual Symbol Board with 32 Visual Symbol Cards Compatible...

Widely used tool to help children to transition from one activity to another – something that is...
Comes with 32 pre-printed plastic symbols, and fully compatible with your existing PECs symbol...
Perfect for autism, ADHD, ASD, PDA, kids, children, toddlers, early years learning. Improves...
Last update on 2023-09-18 / Affiliate links / Images from Amazon Product Advertising API
Purple Potty Watch by Ticci 
Potty watches are excellent toilet training tools for children that are on the autism spectrum

because the watch will send a reminder to the child. The reminder can either be by making a sound that is loud or through vibration. If the autistic child is sensitive to noises, it can be set to vibrate, which is gentle. The reminder is meant to send a signal to the child to go to the toilet.  
The wrist is comfortable, so there are no issues with the autistic child unable to wear it due to sensory problems. The watch is water-resistant, but it is not waterproof, which means if it is emersed in the toilet or underwater, it will not be protected. The great feature with this watch is that it will not reset on its own as it has a lock-out setting.  
T TICCI Kids Digital 8 Alarm Vibrating Watch Medication Reminder Potty Urinary Training Vibration...

8 alarm and/or vibration let your child know when it's time to go to the potty!
8 Vibration...
Once the alarm and/or vibration play, the timer automatically resets itself for consistent reminders...
You can set the timer to go off every 15 minutes-24 hours.
Last update on 2023-09-18 / Affiliate links / Images from Amazon Product Advertising API
Potty Training Dolls 
Potty training dolls

are an excellent tool for children on the autism spectrum but are at the higher functioning end and are verbal. That is because they will be curious and will begin to ask questions as they will wonder how their bodies work, and they are at the stage when they are imitating others. A potty training doll can help these kids see how they must go to the potty when they have to pee.  
However, it has to be a drink-and-wet doll. The child will see how the doll drinks and then will see how it will wet itself, which is when to put the toy on its toilet. Even the kids on the higher end of the autism spectrum are visual and rote learners. This is why if they see that the doll has to go potty after drinking, the child will realize the same thing happens to him or herself.  
Last update on 2023-09-18 / Affiliate links / Images from Amazon Product Advertising API
Toilet Timer by Katamco 
The Toilet Timer is a sand timer that lasts for around 5 minutes, and this is a better alternative to kids with autism that are unable to wear watches for sensory reasons. Additionally, it is quiet, so that means for kids that have sensory issues that cannot handle loud sounds; this is a great alternative.  
All that needs to be done is to spin the timer, and it is set. And the child will see that the sand from the boy on the picture on the timer is going into the toilet. This visual can send the message to the child that he or she has to do the same thing as what the boy in the picture is doing. Kids with autism find comfort in their routines, and if this timer is part of the training session routine, then they will be receptive, which leads to the ultimate goal.  
Katamco Toilet Timer (Kid Boy)

Helpful for potty training kids
Helpful for children with autism
Successfully funded on Kickstarter
Last update on 2023-09-18 / Affiliate links / Images from Amazon Product Advertising API
CottonTraining Pants 4 Pack Padded Toddler Potty Training Underwear for Boys and Girls 
Kids with autism have a difficult time with transitions

; however, at the same time, when you are potty training them, you want them to no longer wear diapers during the day. These training underpants are ideal for kids on the autism spectrum because they are comfortable, highly absorbent, and will help the child transition quickly and smoothly into underwear.  
They feel a little different from diapers and somewhat different from regular underpants. Going right from diapers to underpants is a significant change that the child with autism will not take too well. These training pants will help make the transition smoother because, by the time the child is ready to wear regular underwear, the sensation of it will not be a shock to the child. They are made with pure cotton with an absorbent polyester lining. They are durable, machine-washable, and can be used many times again.  
When you are potty training a child with autism, you will need all of the help and support you can so the journey can be successful. With these eight products available to you that are geared towards training children with autism, these are the type of tools you need for support. And remember to always rely on the recommended books, experts and therapists, and your support system for help.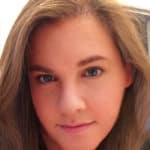 Miriam Slozberg is a Canadian author, blogger, and mom to 2 kids. One had combined autism and ADHD. After years of trialing different forms of therapy, she learned how to best support her son. She writes on publications such as BabyGaga.com. She also is a mental health advocate as she lives with ADHD and has experienced depression.
References 
Was this article helpful?