Fact-checked by Vincenza De Falco, Autism & Learning Disabilities Specialist Coach

To say that education is important is an understatement. Education is important and necessary for a fulfilled and successful life. It is a lifelong process that improves academic and social skills in children, setting them on the path to success.
So, it doesn't surprise that parents wish to provide their children with the best schooling and educational opportunities. 
But do you know which kind of schooling is best for your autistic child? Let's find out! 
Public Schools vs. Homeschooling 
Should I send my autistic child to a public school or go for homeschooling? 
This is one of the parents' biggest concerns regarding the education of autistic children. Before you make a decision, it is important to consider both approaches based on your child's individual needs and sensitivities. 
While public schooling has pros and cons, it may not be suitable for your autistic child because schools often fail to accommodate children's individual needs.
This kind of teaching approach is unlikely to work well for autistic children as they learn at their own pace

and often require additional attention to learn new stuff. Plus, learning in a room full of children can be challenging if your child has sensory issues.  
On the other hand, choosing to homeschool your autistic child

can seem like a daunting task. Most parents worry about choosing the right curriculum for autism and following it through. Fortunately, there are multiple amazing options available for homeschooling children with autism

that you can choose from. 
Scroll down to look at some of the best homeschool curricula for autism. They can help your child learn and grow in their own space without facing social anxiety and sensory issues. Choose the one you like the best! 
ACE: Autism Curriculum Encyclopedia
Designed as an Applied Behavioral Analysis Program, the Autism Curriculum

Encyclopedia

(ACE) is one of the best curriculum options for children with autism. It is a software-based program that allows you to customize the curriculum.
It has a wide range of lesson plans designed with different difficulty levels. ACE is a go-to solution for parents looking for a curriculum for their autistic children. 
Furthermore, you can rest assured that the lesson plans are made keeping in mind the needs and requirements of autistic children. It is based on 40 years of education and research at the New England Center for Children.
The facility is always coming up with cutting-edge research to improve its curriculum to make it more suitable for autistic children of all ages.  
Teach Town 
Teach Town

is the perfect curriculum for homeschooling younger children with autism. Along with education, the curriculum also focuses on social skill development in autistic children. There are two main tracks that you can choose with Teach Town: 
Teach Town Social Skills 
Teach Town Basic 
Teach Town basic offers different subjects, including language skills, cognitive skills, vocabulary, etc. It is a computer-based program but also requires parental guidance. On the other hand, Teach Town Social Skills is an online program. It helps children with autism understand certain social cues, talk in groups, and identify emotions, among other things. 
It is important to understand that additional challenges with social interaction are a significant concern for parents when homeschooling autistic children. Fortunately, Teach Town takes care of that, making it one of the best homeschool curriculums for children with autism.
The best part is that the program offers a free 30-day trial period. So, you can try it out and see how it works for your child without worrying about the cost.  
Time 4 Learning 
Time 4 Learning

is an interactive online curriculum for children with high-functioning autism and Asperger's Syndrome. The curriculum is automated, so children can learn at their own pace and move through the chapters without adult guidance. 
Like Teach Town, Time 4 Learning also focuses on social skill development in children. However, instead of two different programs, it incorporates social and academic learning into one. Each lesson combines the various aspects of social and academic knowledge to ensure effective results. 
Another reason why many parents prefer this curriculum is that, along with the yearly curriculum, it also offers separate curriculums for After School Learning and Summer Learning. Time 4 Learning is the perfect curriculum for academic success and skill-building in autistic children for all these reasons.    
Easy Peasy All-in-One Homeschool
Easy Peasy All-in-One Homeschool curriculum

is designed with love by a homeschool mom. However, it is suitable for children who can work independently with or without adult guidance. The best part about this curriculum is that it is free of cost.
It only requires a computer and an internet connection rather than expensive study materials. Remember that Easy Peasy All-in-One Homeschool is a Christian curriculum, which is a good choice for people looking for an effective Christian Homeschool curriculum.  
Homeschooling comes with its challenges and may seem like an overwhelming task. However, it can help your child learn and grow in a loving and comfortable environment, making it the ideal option.
Now that you know some of the best homeschool curriculums for autism, you can make an informed decision about your child's education. Remember, it's better to opt for what's good for your child rather than following the newest fads regarding education!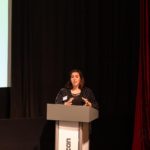 Vincenza De Falco is an Autism & Learning Disabilities (LD) specialist coach with extensive experience working with young people with various needs in different settings. Her passion for Autism & LD started as a volunteer at a multi-functional provision for Autism while studying for a BA in Theatre, Education, and Deaf Studies. 
Vincenza continues her professional development throughout her career, working within numerous support and leadership roles in education and charities. Having gained Level 3 in Speech and Language Support, HLTA qualification, Level 3 Award in Education and Training, and Level 3 CMI Coaching qualification, Vincenza has furthered her expertise in Autism & LD.
Entering the Third Sector as a Project Manager developing and delivering a specialist NEET program, she joined ThinkForward's newest venture DFN MoveForward, supporting young people with Autism & LD to successfully transition from education into paid employment. Through 1:1 coaching, family support, and training employers to become disability confident, Vincenza builds bespoke programs for young people with work readiness and employment goals. Through Vincenza's passion for creating systemic change in Disability and employment, she forms part of the successful partnership running the DFN Project Search Supported Internship at Moorfields Eye Hospital.
References 
Was this article helpful?