This article has been reviewed for accuracy by John Cottrell, Ph.D. in Clinical Psychology

. Medical Disclaimer: The information and recommendations on our site do not constitute a medical consultation. See a certified medical professional for diagnosis.
Therapy is yet another service that is now available online. Online therapy can work for many different mental health symptoms and illnesses, but does it work for agoraphobia? 
Online therapy works for agoraphobia in most cases. Agoraphobia stems from anxiety and is usually related to panic disorder. Cognitive-behavioral therapy (CBT) is a helpful technique for treating agoraphobia, panic disorder, and anxiety. Therapists can use CBT online. 
If you are someone considering online therapy, it is great that you are doing your research. This article will describe what agoraphobia is and if online therapy can be useful in treating it. By the end of this article, you should have a firm grasp on whether to pursue online treatment or not. 
At Safe Sleep Systems, we're supported by our audience, and we thank you. As a BetterHelp affiliate, we may receive compensation from BetterHelp if you purchase products or services through the links provided at no additional cost to you.
What Is Agoraphobia?
There are many different misconceptions about agoraphobia. A lot of people believe that agoraphobia is a fear of open spaces. Even though that can be a part of agoraphobia, it is not the whole picture. Agoraphobia

 is when someone is afraid of being trapped in a situation or location with no assumed way of escaping. 
Someone with agoraphobia is not scared of riding in the subway, per se, but they can be afraid of the possible outcomes of being 'trapped' in the train. Agoraphobia is commonly associated with panic disorder. People with panic disorder have a constant fear of experiencing a panic attack. So, someone with agoraphobia might avoid riding the subway because they fear having a panic attack on the subway. 
Someone with agoraphobia will be more fearful of certain situations. A few common locations that can be fearful are trains, airplanes, classrooms, meetings, malls, or any case where they think it will be hard to escape. 
What Types of Therapy Can Be Done Online?
Not all people are the same, and not every mental health issue is the same. There are different kinds of therapy because certain people respond better to certain types of therapy. When you are deciding whether online therapy will work for agoraphobia, you will first have to have an idea of what kind of therapy you want.
Therapists can use many different online approaches. These include psychoanalysis

, psychotherapy, cognitive therapy, exposure therapy, humanistic therapy, mindfulness therapy, cognitive restructuring, holistic therapy, and relaxation techniques.
The form of therapy that might be difficult to do online would be behavioral therapy. Behavior therapy focuses on how learning affects one's behavior. A common practice of behavior therapy is desensitization. This technique involves exposing the patient slowly to the thing they fear. Therapists cannot use desensitization online. 
However, cognitive-behavioral therapy is a technique that is under this branch of therapy. This technique focuses on how a person's thoughts can affect their behavior. The idea behind this is if you retrain agoraphobia patients to think more positively and accurately, they will experience less uncomfortable and maladaptive behavioral symptoms. 
The Success of Online Therapy Depends on the Root of the Disorder
Thousands of people can have the same disorder. However, the thing that triggered the disorder will be different every time. There can be many different reasons that someone has agoraphobia disorder. 
If there is a particular trauma related to the disorder, cognitive therapy or psychoanalytic therapy may work better. If the root of agoraphobia is related to a phobia, then behavioral therapy may be the right path. Finally, if the agoraphobia disorder coincides with panic disorder, then cognitive-behavioral therapy will be productive. 
Will Online Therapy Work for Me?
Even though there are many different reasons for agoraphobia, there is a lot of knowledge about the condition. Many people experience relatively similar feelings when suffering from the disorder, and specific treatments have been noticeably helpful. Let's take a look if online therapy could be beneficial for you. 
Online Therapy Will Work for Agoraphobia in Most Cases
Overall, online therapy will benefit anyone who has agoraphobia since the root of the disorder is anxiety. Anxiety disorder is one of the most manageable conditions to treat online since many of its treatments focus on thoughts and talking, not physical practices.
Even if the patient has a specific phobia related to the disorder, therapists can conduct the early stages of treatment online, while the desensitization technique can come later. 
Cognitive-Behavioral Therapy Is One of the Most Effective Treatments for Agoraphobia
Online therapy will work for agoraphobia in most cases because CBT is one of the most effective treatments. As we mentioned before, therapists can use CBT online! 
Cognitive-behavioral therapy is mostly talk-based. Typical sessions include identifying triggers and common anxiety-inducing thoughts that run through your head during moments of panic. 
You will then learn to challenge the misconceptions in your mind. As you start to challenge these thoughts, you will slowly experience less panic as you enter into previously anxiety-inducing situations. 
If you are interested in CBT, check out Cognitive Behavioral Therapy Made Simple to introduce the technique. 
Sale
Cognitive Behavioral Therapy Made Simple: 10 Strategies for Managing Anxiety, Depression, Anger,...

Gillihan Ph.D, Seth J. (Author)
English (Publication Language)
234 Pages - 05/22/2018 (Publication Date) - Althea Press (Publisher)
Last update on 2023-05-25 / Affiliate links / Images from Amazon Product Advertising API
Online Therapy May Be Even Better Than In-Person Therapy for Agoraphobia
Online therapy is an excellent option for agoraphobia because it might even be more effective than in-person treatment. There are a few reasons for this. 
Many people with agoraphobia may have trouble leaving their homes

. Therefore, driving half an hour to an office may be out of the question for some patients at first. Even if some are okay with leaving the house, it will still be hard for people who have agoraphobia to enter a new office space and sit in a room with a stranger. Even though therapy is a safe space, some people may still feel trapped. 
Online therapy provides a much more comfortable environment for the patient. By using an online platform, patients will not worry as much before their appointment. They will also feel less anxiety during the appointment. Now that online therapy is available, many people with agoraphobia who couldn't receive treatment before can now get the help they need.
Furthermore, online therapy could lead to traditional therapy. Once the patient regains some confidence in leaving their house, they can continue to practice it by driving to an actual office. Many practices offer both in-person and online therapy. 
When Should I Get Therapy?
Now that we have covered if online therapy will work for agoraphobia, the next question you may be wondering is if you even need therapy. Look at the list below for a few signs that suggest you need to consider therapy. 
If your agoraphobia is affecting your work, social life, or home life. Suppose you are fine leaving the house, but maybe you get nervous meeting friends at the mall. If agoraphobia is stopping you from hanging out with friends, you might need to consider therapy. 
If you have altered your life to account for agoraphobia. Changing things in your life could be changing workplaces, schools, or even friends. 
If you spend more than one hour a day thinking about your condition. 
If you are experiencing other symptoms such as depression due to your condition. 
If you have experienced one or more of these signs, it may be time to sign up for therapy. Check out this post

 for a few different online therapy options! 
Conclusion
Online therapy will benefit someone who has agoraphobia. The condition stems from anxiety, and anxiety is something that therapists can treat online. Cognitive-behavioral therapy is one of the most effective treatments for the condition. Therapists can use this technique in person, on the phone, or over an online video chat. 
Even if agoraphobia is more severe and requires in-person interaction, online therapy can be a great tool to utilize during the first stages of therapy. Patients will often prefer this platform at first until they grow their confidence.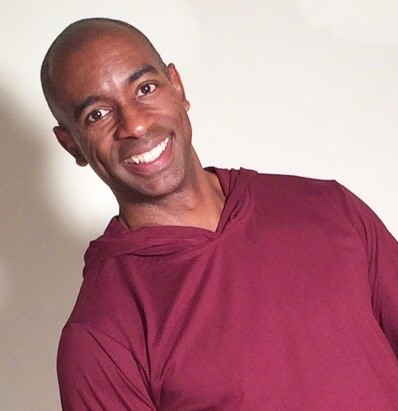 John Cottrell, Ph.D., is a yoga instructor and certified yoga therapist in Salt Lake City, Utah, USA. He has been teaching yoga since 2000. John is originally from Oakland, California, earning his Master of Science and Ph.D. from Pacific Graduate School of Psychology in Palo Alto, California. His clinical practice led him to child and adolescent psychotherapy, drug and alcohol treatment, psychological and neuropsychological testing, and group/couples therapy. John continues his devotion to sharing health and well-being through his business, mbody. He offers private and group yoga classes, yoga therapy, workshops, retreats, written yoga articles, and a men's yoga clothing line.
Sources
Was this article helpful?